China-Russia To Boost Military Technical Training Cooperation But Should Not Be Seen As A Coalition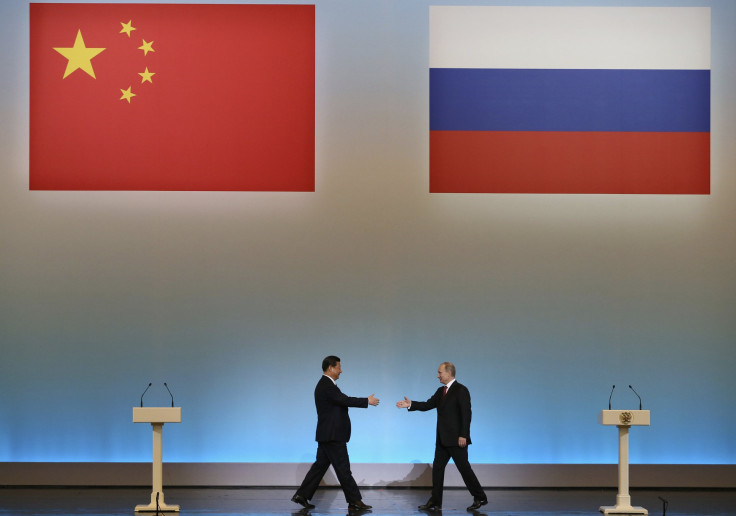 China has plans to build stronger military ties through developing armed forces-technical training cooperation with Russia to boost geopolitical relations. Beijing insists that cooperation between the world's second- and third-most powerful militaries should not be considered a threat to any third party.
"China hopes to develop an all-around and broad cooperation with Russia, including in military-technical cooperation, to gradually strengthen practical cooperation of the two states [as well as strengthen] friendly exchanges between the peoples of our countries," Chinese Ambassador to Russia Li Hui told RIA Novosti, Russia's state-owned news agency, in an interview.
Li said budding relations between Moscow and Beijing do not include "creating a military coalition in any form," but rather, fostering military cooperation that is "in accordance with the fundamental norms of international law and is not directed at third countries and does not encroach on the interests of third countries."
The comments from the Chinese ambassador comes just days after his counterparts in Beijing stressed the importance of Sino-Russian bilateral ties.
"We respect our separate development paths and forms of governance," China's Foreign Minister Wang Yi said in his remarks this past weekend during the World Peace Forum in Beijing's Tsinghua University. "We support each other's efforts to secure our vested interests and respect each other's concerns."
The flourishing relations come after decades of strained ties, bloody border wars, and clashing leadership between Mao Zedong and Nikita Khrushchev.
Since then, the two nations have struck significant military and economic partnerships. After having a fallout with the West in 2014 over Russia's annexation of Crimea from Ukraine, Russia turned to China, which had a muted response to the Ukraine crisis, to negotiate a multi-billion dollar gas delivery contract with Beijing. Since then, Russia and China have secured other ambitious bilateral projects, such as big budget arms deals, and a slew of financial deals, including most recently a large stake in the Beijing-proposed Asian Infrastructure Investment Bank (AIIB), thought to be the IMF of the East.
© Copyright IBTimes 2022. All rights reserved.
FOLLOW MORE IBT NEWS ON THE BELOW CHANNELS