China Says Lifting Of US Arms Embargo On Vietnam Aimed At Provoking Hanoi To Confront Beijing Over South China Sea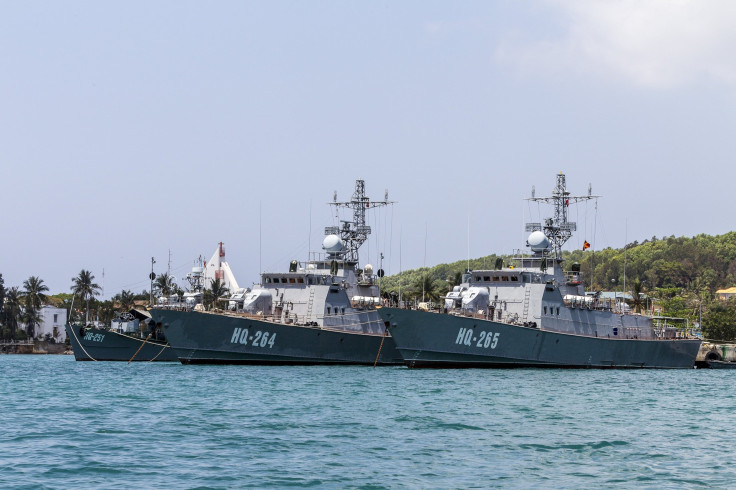 SHANGHAI — The U.S. decision to lift its arms sales embargo on Vietnam will concern China, analysts said Monday, as President Barack Obama began his official visit to Hanoi with a landmark announcement to lift a ban that had been in place since the end of the Vietnam War in 1975.
Beijing has repeatedly expressed anxiety about the U.S. rapprochement with Hanoi, which last year signed President Obama's Trans-Pacific Partnership treaty. It has accused Washington of effectively trying to bribe Vietnam to stir up trouble in the South China Sea, where tensions are high following China's reclamation of land on islands and reefs in disputed waters claimed by a number of countries, including Vietnam.
And on the eve of Obama's visit, China's official news agency warned Vietnam against what it called the U.S.'s "insincere agenda" — while an official newspaper expressed the hope that ideological disputes would mean that Hanoi ultimately remained closer to socialist China than to the U.S., which has been highly critical of Vietnam's human rights record.
Xinhua said in its pre-visit commentary that while it did not oppose the two countries improving their ties, "such rapprochement should not be used by the United States as a tool to threaten or even damage the strategic interests of a third country." This view was apparently echoed by China's foreign ministry, which, in response to the decision Monday, said that it hoped closer ties between the two sides would be "conducive to regional peace and stability."
The U.S. decision comes after a series of confrontations between China and Washington over the former's reclamations in the Spratly Islands chain. Beijing has accused the U.S. of interference in the region, while Washington maintains its right to conduct "freedom of navigation operations" in waters and airspace claimed by Beijing. In the most recent case last week, the U.S. said two Chinese fighters had flown dangerously close to a U.S. reconnaissance aircraft overflying the region. Beijing accused Washington of dangerous activities that increased the risk of confrontation.
Xinhua said in its commentary that the U.S.'s tough stance over the issue had already made some countries in the region more assertive and "fueled their delusions to continue to exploit illegal interests" – an apparent reference to China's ongoing tensions with the Philippines, which has brought a case against Beijing over the issue at the International Court for Arbitration in the Hague.
Nevertheless, the official Global Times newspaper argued in an editorial Monday that it would not be possible for Washington and Hanoi to become true allies. It quoted one Chinese international relations expert who noted that despite high tension between Vietnam and Beijing over China's construction of an oil rig in what Vietnam said were its waters in 2014, Hanoi has since "been keeping quite a low profile in the South China Sea dispute."
The expert, Zhou Fangyin of the Guangdong Research Institute for International Strategies, said this was evidence that Hanoi and the U.S. "have failed to form a concerted coalition over the South China Sea dispute."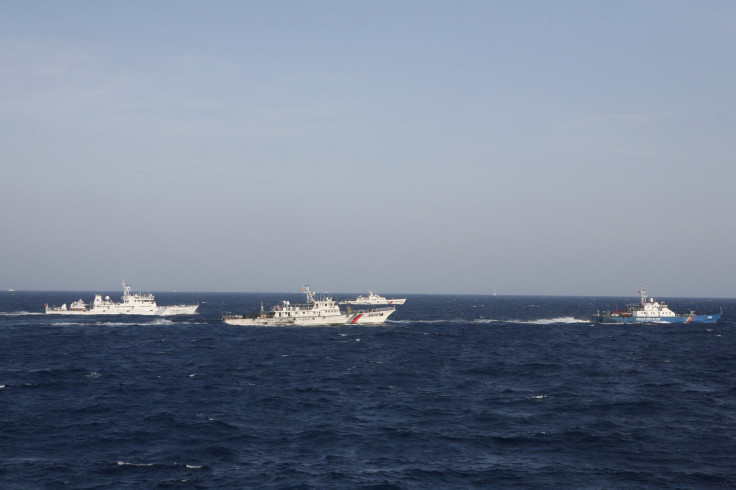 In fact, he said, the South China Sea was the only area where the two sides had much common ground — he added that the U.S. "never ceases bashing Vietnam in human rights issues." And he said that ongoing disputes in other fields such as human rights meant Vietnam was "unlikely to turn to the U.S. completely ... [and] a U.S.-Vietnamese alliance is not going to happen."
Indeed, Zhou said that ideological disputes between Washington and Hanoi meant the U.S. was seeking to "persuade Vietnam to confront China while slyly plotting regime change in Vietnam."
And the Global Times argued in its editorial that such issues were "constantly pushing" the two sides apart: It suggested the U.S. would like to have military bases in Vietnam to boost its influence in the region, but said "it is impossible that both sides can overcome their concerns over each other." It argued that the U.S. remained "severely biased" toward Hanoi, not least because many Vietnamese opponents of the country's communist government live in the U.S.
"Those people are more interested in overturning the current Vietnamese regime than in the South China Sea," it said.
And in a possible reference to U.S. plans to link future arms sales to human rights issues in Vietnam, the paper said that "completely" lifting arms sales "obviously cannot be achieved."
It also sought to emphasize ideological ties between Beijing and Hanoi, saying that China was "a political pillar for Vietnam's stability… The legitimacy of the CPV's rule mainly comes from the long-term stability and prosperity of China, a socialist country." As a result, it suggested, Hanoi knew it had to be "very scrupulous" in balancing relations with Beijing and Washington.
Over the past year China has sought to patch up its ties with Hanoi, in order to take the heat out of the South China Sea issue and reduce U.S. influence on the nation, analysts say. In November last year, China's president and Communist Party chief Xi Jinping paid a two-day visit to the country, during which both sides stressed their friendly relations.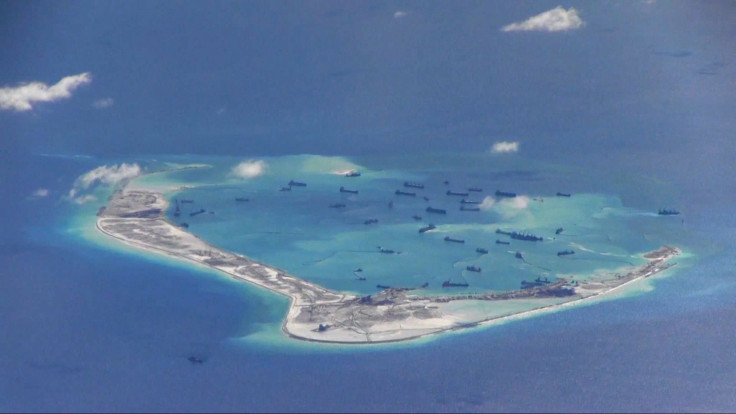 Yet despite their ideological links, relations between the two countries have remained tense since China's three-week invasion of northern Vietnam in 1979, a moved designed to punish Hanoi for its alliance with the Soviet Union — which China opposed at the time — and for overthrowing the Chinese-backed Khmer Rouge in Cambodia.
And the latest warnings over the arms embargo issue are a further sign of Chinese anxiety at growing U.S. influence and interest in Asia. Such fears have been exacerbated by a proposal to deploy the U.S.-developed THAAD missile defense system in South Korea, following North Korea's nuclear tests earlier this year. Chinese experts have described such a deployment as aimed at "containing China."
And writing in the Global Times, Zhou Fangyin expressed concern that in his final months in office, President Obama, who he called "a lame duck," would now feel "liberated … from the shackles of internal political struggle and encouraged …to make bold moves in external affairs."
Such is China's worry about the democratic administration's "pivot to Asia, " in fact, that the Global Times and several Chinese international relations experts recently suggested that if Donald Trump became U.S. president this could have advantages for Beijing, since they believed it would result in Washington adopting an "isolationist foreign policy." Former Secretary of State Hillary Clinton, on the other hand, is seen by some Chinese experts as closely associated with the increased U.S. focus on Asia under Obama.
China has said that the sovereignty it claims over much of the South China Sea is non-negotiable, and has angrily criticized the Philippines for bringing its case against it in the Hague.
Yet observers such as veteran China watcher Orville Schell have argued that Beijing's tough line on the South China Sea has only succeeded in driving its neighbors into the arms of the U.S., and the lifting of the arms embargo on Vietnam is a major symbol of this.
FOR FREE to continue reading
✔️ Unlock the full content of International Business Times UK for free
offer available for a limited time only
✔️ Easily manage your Newsletters subscriptions and save your favourite articles
✔️ No payment method required
Already have an account?
Log in
© Copyright IBTimes 2023. All rights reserved.