China Sent 'Twin-Tailed Scorpion' Drone To Taiwan's Coast Amid Island's War Drills
KEY POINTS
The UAV flew through the Miyako Strait between the Japanese islands of Okinawa and Miyakojima
This is the first time that a Chinese drone has made a solo flight between the Japanese islands
The defense officials said China may have sent the drone to gather intelligence on Taiwan's drill
Amid Taiwan's annual Han Kuang war games, a Chinese Unmanned Aerial Vehicle (UAV) was spotted off the island's east coast Monday. The UAV, a reconnaissance and strike vehicle, is dubbed the "Twin-Tailed Scorpion."
The "Twin-Tailed Scorpion" reportedly flew from the East China Sea area through the Miyako Strait between the Japanese islands of Okinawa and Miyakojima, a statement issued by the Japanese Defense Ministry said. After entering the Pacific Ocean, the UAV turned southwest and flew past the Sakishima Islands.
The UAV was then seen heading northwest toward the Bashi Channel and northeastern Taiwan, its last reported position was off the coast of Taiwan's Hualien County, deep inside the eastern sector of Taiwan's ADIZ, reported Taiwan News.
Though Japan's Air Self-Defense Force scrambled fighter jets in response to the drone's flight through the Miyako Strait, the UAV did not enter Japan's airspace. This is the first time that a Chinese drone has made a solo flight over the area between the two Japanese islands. The defense officials believe China may have sent the drone to gather intelligence on Taiwan's annual military exercises, which included an air drill simulating a Chinese air raid. Many also believe by sending the drone, China wanted to "give a warning to Taiwan."
Meanwhile, China also sent warplanes into Taiwan's Air Defense Identification Zone, a tactic used by the People's Liberation Army (PLA) to intimidate the island. Reports said a PLA Air Force (PLAAF) Shenyang J-11 fighter jet and one Shaanxi Y-8 reconnaissance plane had entered the southwest corner of Taiwan's ADIZ on Monday.
China has called Taiwan's wargames a sham, calling it nothing more than a "show that does not change the cross-Straits military balance." "The drills are more of a show rather than anything of military significance, Wei Dongxu, a Beijing-based military expert, told Global Times on Monday.
Taiwan's armed forces are hyping an atmosphere of war and a potential cross-Straits conflict through the drills to build up anxiety among ordinary people on the island and make the mainland look dangerous, creating excuses to purchase more US weapons and equipment, Wei said.
The report, quoting analysts, added that despite the drills, there is no changing the fact that the PLA holds an overwhelming advantage against Taiwan's armed forces should they attempt to resist reunification by force.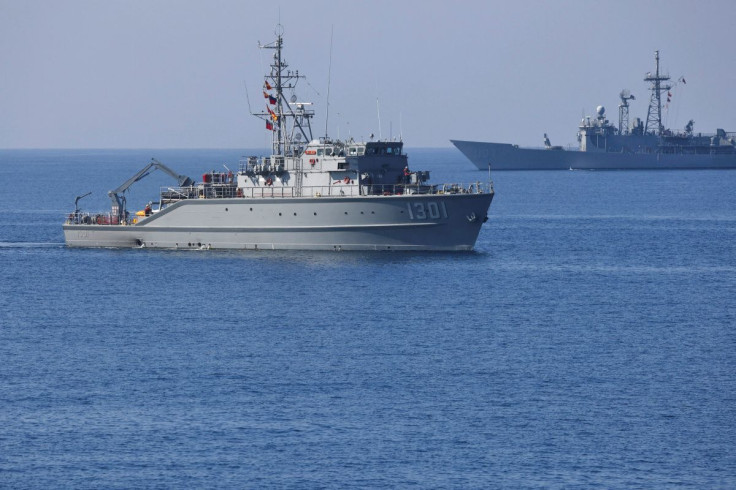 © Copyright IBTimes 2023. All rights reserved.