China Slams Turkey For 'Defeating' International Campaign Against Terrorism By Shooting Down Russian Jet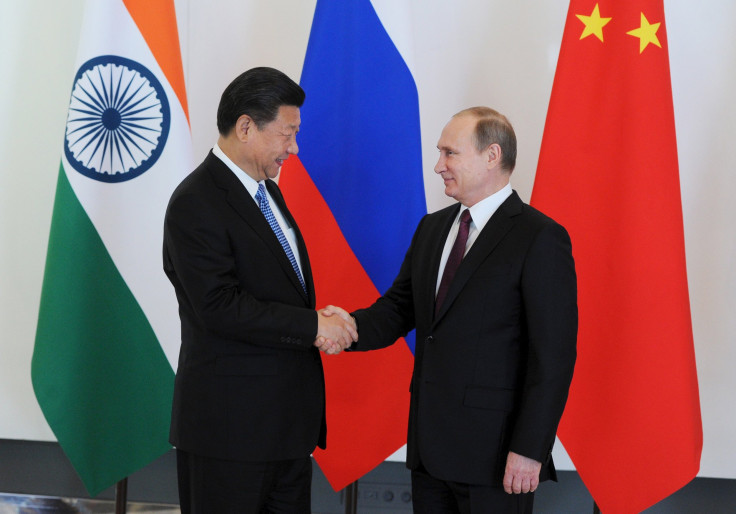 China has backed Russia over the shoot-down of the Russian Sukhoi Su-24M bomber by Turkey.
The Chinese Foreign Ministry has referred to a United Nations Security Council resolution which allows every participating country to take necessary actions against terrorist forces. Chinese Foreign Ministry spokesperson Hong Lei said Tuesday that Turkey had shot down the Russian warplane "during a mission to destroy terrorist targets in Syria."
"The destruction of the Russian military aircraft is a loss for the international campaign against terrorism, Tass News Agency quoted the Chinese diplomat as saying. "We hope that all parties concerned will be able to enhance cooperation and coordination and to take decisive action to avoid such tragedies in the future."
Hong reminded that Russian was operating in Syrian airspace with due authorization from the Syrian government. "The U.N. Security Council passed a resolution that empowers all participating countries capable of doing so to take all necessary measures to combat terrorist forces, including the Islamic State," he said.
Sergei Bainetov, the head of the ministry's flight safety department, earlier said it would be impossible to decode data from the Su-24 microchips as those had suffered internal damages. He said in a press briefing that Russia's specialized scientific institutions might be called in to read the data. However, he added it might take a "substantially long time."
Chinese news agency Xinhua reported the Russian defense ministry had asked 14 countries to take part in the investigation, but many of those denied participation. The relation between Russian and Turkey has deteriorated after Ankara decided to shoot the Russian warplane down over a violation of Turkish airspace.
In addition to getting involved in verbal battles with Turkish counterparts, Russian authorities have imposed a number of economic sanctions on Ankara.
© Copyright IBTimes 2023. All rights reserved.