China Suspends Releasing Key PMI details Making It More Difficult To Analyze Its Faltering Economy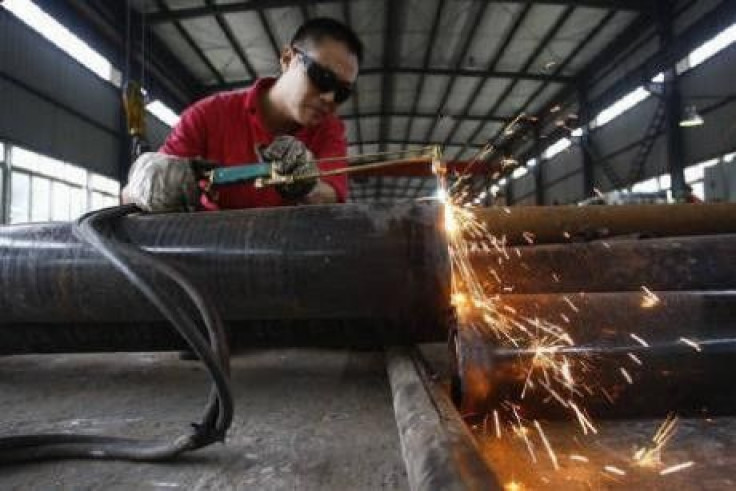 China, on Thursday, said that it has suspended publishing industry-specific data from its manufacturing sector purchasing managers' index, or PMI, stating a lack of time to analyze the large volume of data, amid continuing concerns over the quality and depth of economic data to emerge out of the country.
"We now have 3,000 samples in the survey, and from a technical point of view, time is very limited -- there are many industries, you know," Cai Jin, vice president of the China Federation of Logistics & Purchasing, which compiles the data along with the National Bureau of Statistics, told reporters in Beijing, Bloomberg News reported.
The report came as economists found that the official manufacturing PMI released on July 1 missed key information on several industries. The PMI release also was silent on the volume of export orders, imports and inventory-related data, and offered no explanation for the exclusions.
Five of 12 sub-indexes, usually released with the manufacturing PMI, were missing in the latest release that contained data about the economy's performance in the month of June.
"Suspension of the monthly data, without prior notice, makes the research work difficult for us," Xu Xiangchun, a steel researcher and chief analyst at Mysteel.com, said by phone from Beijing, according to Bloomberg News. "The random absence of official data is disorienting."
China's monthly PMI report, available through paid subscriptions, used to provide industry-specific data crucial to assess the vast Chinese economy. But, the latest suspension will make it difficult for economists and investors to gauge the strength of the economy, which is showing signs of a stubborn slowdown.
"We hope it's just a hiccup, and we certainly want the data released to be consistent and comprehensive," Zhu Haibin, chief China economist at JPMorgan Chase & Co. in Hong Kong, had told Bloomberg News before the latest official announcement suspending the data release.
According to Cai, cited in the Bloomberg report, the suspension is temporary.
In the recent past, several economists have questioned the accuracy of official data released by the Chinese government, who suspect that economic indicators were being manipulated to hide a slowdown in the country's economy.
Earlier, anomalies in China's trade figures were exposed after economists found that China's exports to Hong Kong and Hong Kong's data on imports from China did not tally. Authorities later admitted that Chinese firms had faked invoices to inflate trade figures to benefit from foreign exchange volatility, resulting in a widespread government crackdown on the practice.
© Copyright IBTimes 2023. All rights reserved.