China Threatens To Detain US Citizens If Scholars Linked to PLA Are Prosecuted
KEY POINTS
American officials said China conveyed the message starting this summer
The arrested Chinese scientists were conducting research at U.S. universities
State Department issued a level-3 travel advisory in September for Americans planning to visit China
China has warned that if the U.S. Justice Department proceeds with the prosecution of arrested Chinese scholars, it will detain American citizens in China. American officials said China conveyed the message starting this summer and they thought the Chinese officials were serious about the threats, the New York Times reported.
At least five Chinese scholars were arrested in the U.S. in recent months after they failed to disclose their military affiliations on visa applications and were suspected to have been trying to conduct industrial espionage at research centers.
The Chinese scientists were in the US for conducting research and were charged after Washington accused them of attempting to conceal their connections with the People's Liberation Army.
The Chinese threat has escalated tensions between the two countries, and the State Department issued a level-3 travel advisory in September for Americans planning to visit China.
"The [Chinese] government arbitrarily enforces local laws, including by carrying out arbitrary and wrongful detentions and through the use of exit bans on U.S. citizens and citizens of other countries without due process of law," the State Department's warning stated.
"U.S. citizens traveling or residing in [China] or Hong Kong, may be detained without access to U.S. consular services or information about their alleged crime," the report added.
China sent repeated warnings to America through multiple channels including the U.S. Embassy in Beijing, Bloomberg reported. Tensions between China and the U.S. have continued to rise steadily over Beijing's expansive claims in the South China Sea, the Trump administration's trade war, and finally after Beijing was accused of holding back information in the early stages of the coronavirus pandemic that broke out in Wuhan province.
In 2018, the Chinese authorities detained two Canadian citizens after the chief financial officer of Huawei was arrested in Canada.
Last year, Chinese security officers prevented a Koch Industries executive from leaving the country. The officials also tried to take a former U.S. diplomat away for questioning from a hotel lobby in Beijing. He was in China to attend a forum on artificial intelligence that he had helped organize. The American Embassy in Beijing intervened and the Chinese officers backed off.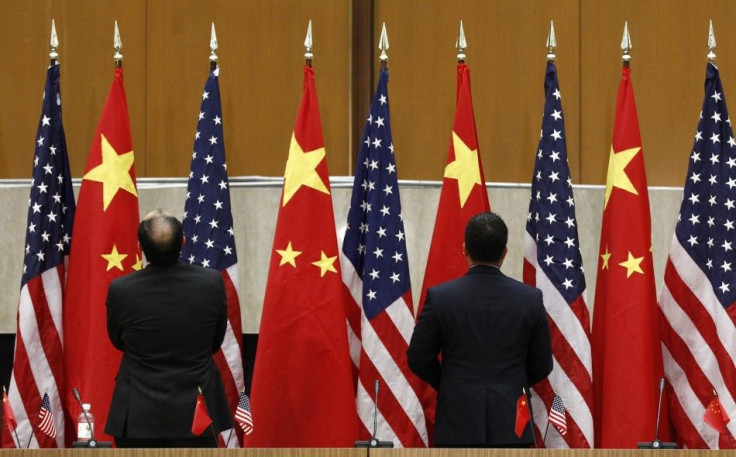 © Copyright IBTimes 2023. All rights reserved.