China Trade Data: More Bad News For China's Economy As Exports Fall 6.8% In November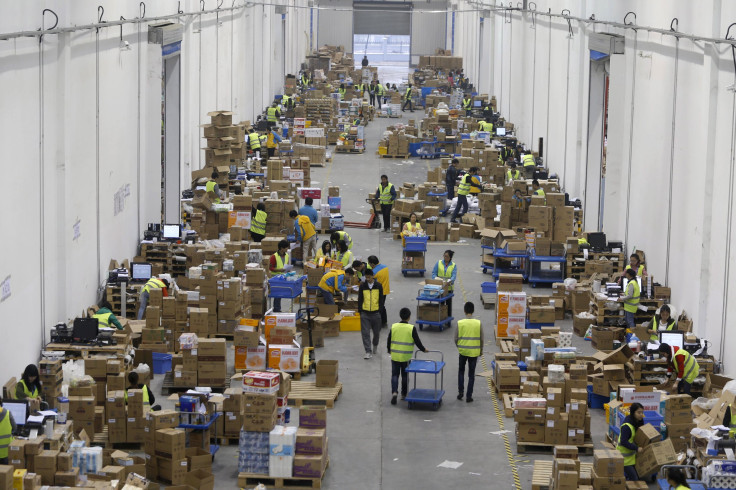 SHANGHAI -- China's exports fell 6.8 percent in dollar terms year-on-year in November, their fifth consecutive monthly drop, according to official figures released Tuesday. The fall was slightly less than the previous month's 6.9 percent drop but analysts said it was further evidence of pressure on the Chinese economy, the world's second biggest, which saw GDP growth slow to 6.9 percent in the third quarter of 2015 -- its lowest rate for six years.
Imports also fell in November by 8.7 percent compared to a year earlier, though the decline was significantly slower than that of the previous month -- when they plunged 18.8 percent on the year -- and better than some market predictions. In yuan terms, exports were down 3.7 percent to 1.25 trillion yuan (about $195 billion) while imports fell 5.6 percent to 910 billion yuan (about $142 billion) compared to falls of 3.6 percent and 16 percent respectively in October.
While some economists welcomed the slight improvements in the dollar figures, others noted the decline in exports was still sharp compared to September's 3.7 percent fall. And ANZ Bank economists Li-Gang Liu and Louis Lam said in a research note sent to International Business Times that the continued decline in imports showed China's "domestic demand remained weak."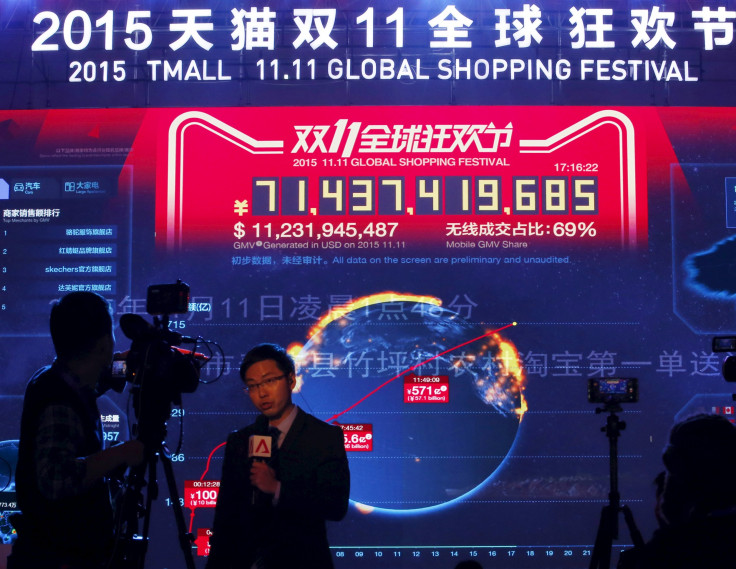 Markets reacted negatively to the news -- China's main Shanghai Composite Index closed some 1.9 percent down at while the secondary Shenzhen Composite Index fell 2.2 percent. Japan's Nikkei also fell by 1 percent, while in Hong Kong the Hang Seng Index was down some 1.5 percent in afternoon trading.
Analysts said the figures were likely to increase pressure on the Chinese government to take further measures to stimulate the economy, such as increasing infrastructure spending to stimulate the economy, and further interest rate cuts (China has already had six in the past year) to help businesses raise funds.
And while China had a trade surplus of 343 billion yuan (about $53.4 billion) in November, the country's foreign exchange reserves fell again, by $87.2 billion to $3.44 trillion -- the lowest level since early 2013.
ANZ's Liu told IBT recently that the size of the reserves is actually far bigger than China needs. And ANZ's report pointed out recent depreciation of both the euro and the Japanese yen (they fell some 4 percent and 2 percent respectively in November) played a part in the outflows, since China holds some 30 percent of its reserves in currencies other than the dollar. However, it said the latest figures showed the country "continues to face capital outflow pressure."
The Chinese government has intervened heavily in recent months to prop up the yuan, spending up to $57 billion in November to help boost its value, according to figures quoted by the South China Morning Post.
But ANZ said that the decision last week by the International Monetary Fund to include the yuan in its Special Drawing Rights basket of reserve currencies was likely to add to pressure on the Chinese currency. While many observers predict the move will increase demand for the yuan in the long term, ANZ's Liu and Lam argued that the IMF decision means the country's exchange rate -- currently limited to a 2 percent fluctuation against the dollar each day -- "must become a floating one." As a result, they said, "we expect much increased volatility down the road."
Markets have been bracing themselves for the possible impact of a rise in U.S. interest rates later this month -- expected to draw more investments into dollars and hit other currencies, including the yuan. And analysts said China's private sector businesses had been preparing for the move by buying other currencies.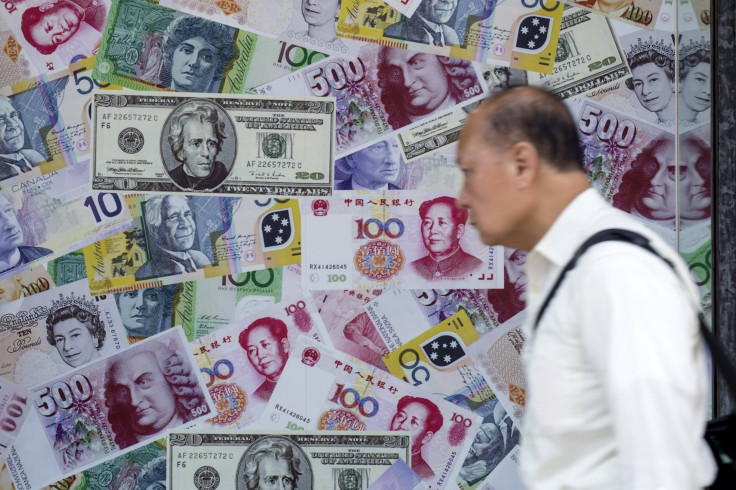 The yuan is currently trading at around 6.4 to the dollar. However, HSBC economists said last week in a report that it could fall to 6.5 this month while others have predicted even sharper falls. The Chinese government has said the currency, which it devalued by about 3 percent in August, does not need to devalue further to help exports.
There may be some positive signs in the latest data. While exports to Europe have been hit this year -- down 3.9 percent in yuan terms in the past 11 months -- those to the U.S. have risen 5 percent, according to Shanghai-based news website The Paper. And though exports by foreign-invested enterprises and Chinese state companies have each fallen by about 5 percent in the first 11 months, those by private companies have risen 2.2 percent in the same period. Garment exports have been hard hit, falling 7 percent this year, but exports of toys are up 11 percent, and electronics up 5.2 percent, according to official data.
The data appears to confirm last week's Purchasing Managers Index surveys of Chinese factories, which showed activity by larger companies, many state-owned, at its lowest level in more than three years in November -- while activity by smaller and private companies, which dominate sectors such as electronics, improved slightly.
The Asian Development Bank also noted on Tuesday that China had now overtaken Japan as Asia's largest exporter of high-tech goods -- with 43.7 percent of the region's total -- while "low-tech" goods made up only 28 percent of China's exports last year, compared to 41 percent in 2000, Bloomberg News reported.
And China's service and retail sectors have also continued to post double-digit growth in recent months, in a sign that China may now be what Zhu Haibin, chief China economist at J.P. Morgan, has called a "two-track economy." However, analysts note that prices for many goods and services have also declined this year, and business profits have therefore fallen. And many observers say the Chinese government, which has pledged to maintain growth of 6.5 to 7 percent in the coming years, will need to take continuing proactive measures to avoid a hard landing for its economy.
© Copyright IBTimes 2022. All rights reserved.
FOLLOW MORE IBT NEWS ON THE BELOW CHANNELS