China-US Relations Update: Trump Accuses Beijing Of Stealing Underwater Drone That Pentagon Says Will Be Returned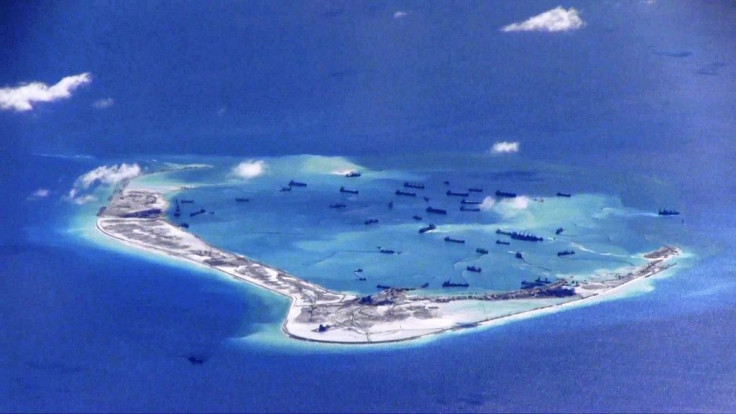 China will return an underwater U.S. drone it seized in the South China Sea, the Pentagon announced Saturday. The incident prompted President-elect Donald Trump to accuse Beijing of stealing the drone.
"Through direct engagement with Chinese authorities, we have secured an understanding that the Chinese will return the UUV [unmanned underwater vehicle] to the United States," Pentagon spokesman Peter Cook said Saturday in a statement.
The incident occurred Thursday in a region north of the Philippines. USNS Bowditch, a U.S. oceanographic surveying vessel, was supposed to pick up the drone which was being used to conduct scientific research. Washington demanded the return of the drone and warned Beijing not to repeat the action.
On Saturday, the Chinese defense ministry said they would return drone in an "appropriate manner." However, it is not clear when it would be done. Beijing also criticized Washington for "hyping up" the matter.
"China decided to return it to the U.S. side in an appropriate manner, and China and the U.S. have all along been in communication about it," the defense ministry said. "During this process, the U.S. side's unilateral and open hyping up is inappropriate, and is not beneficial to the smooth resolution of this issue. We express regret at this."
Meanwhile, Trump launched an attack on China on Twitter. He has already upset Beijing with his comments on the "one China" policy and a phone call with Taiwan's President Tsai Ing-wen following his presidential election win last month.
The latest trouble between China and the U.S. follows a report that said Beijing had build large defense systems on the South China Sea's disputed Spratly Islands — also claimed by Malaysia, Brunei, Taiwan, Vietnam and the Philippines. The Asia Maritime Transparency Initiative, a branch of the Center for Strategic and International Studies that started tracking China's island buildup over the summer, posted seven photos — dated between Nov. 10 and Nov. 29 — showing several hexagon-shaped structures, evidence of "buried chambers" and platforms "consistent with the pattern of larger anti-aircraft guns."
© Copyright IBTimes 2023. All rights reserved.