China Uses Ukraine As 'Test Case' For Taiwan Invasion; Kyiv Support 'Best Way To Deter' Xi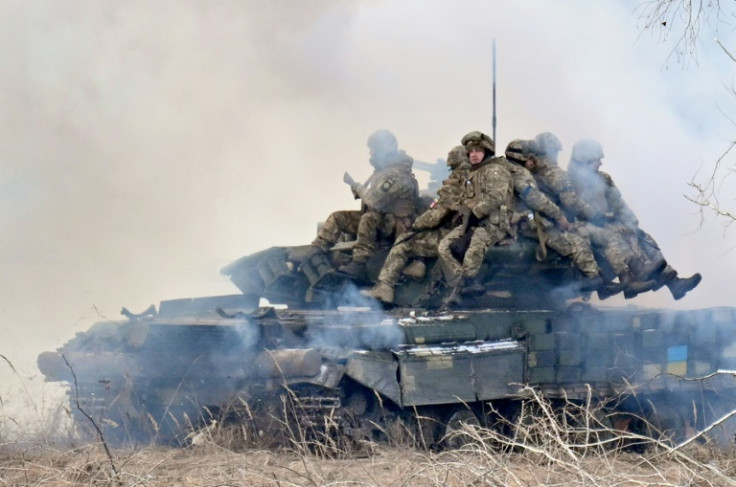 KEY POINTS
Taiwan claimed China sees the Russia-Ukraine war as a "test case" for its own potential invasion of the island
Taiwan's deputy foreign minister said the fate of the island depends on the outcome in Ukraine
Taiwan insisted the "best way to deter China" is for "everybody to support" Ukraine's war effort
As the Russian invasion of Ukraine enters its 16th month, Taiwan has claimed that China sees the war in Europe as a "test case" for its own potential invasion of the island.
In an interview with RFE/RL during the GLOBSEC security conference in Slovakia, Taiwanese Deputy Foreign Minister Roy Chun Lee said Chinese President Xi Jinping is keeping his eyes on Russia's performance on the Ukrainian battlefield and the level of Western support for the war-torn country.
The senior Taiwanese diplomat said he believes China is monitoring whether conflict emerges among Western countries over military support to Ukraine and the enforcement of tough sanctions against Russia.
"I think China is waiting to see what happens two years from now, and three years from now, and if the Western democratic camp will be able to hold their position," Lee said.
Lee said that Taiwan wants the West to keep supporting Ukraine's war effort, explaining that the fate of the beleaguered country is closely linked with that of their self-ruled island.
"Until a final victory arrives, defending Ukraine against Russia has [direct] implications for Taiwan," Lee said.
"In particular, it shows the potential support that we will receive from our democratic allies in the case of a Chinese military invasion," the Taiwanese official added.
The Taiwanese deputy foreign minister rejected claims that Western aid for Ukraine undermines military support for Taiwan. He argued that the best form of support for the island was for Western countries to avoid "making the same mistakes" with China that were made with Russia before its full-scale assault in Ukraine last year.
"That's why we're asking everybody to support Ukraine. It's the best way to deter China," Lee said.
Lee added that Taiwan's Western allies "still have time to build up our solidarity to deter China."
When asked how Taiwan views the Chinese-Russian military partnership and the two countries' recent joint exercises in the East China Sea, Lee said they are "monitoring the situation closely" but that they are still focusing on China.
Lee noted that the Chinese military is capable of imposing a blockade around Taiwan without the help of Russia and said he believes the possible participation of Moscow in it would only "make things much more complicated and difficult to control."
Lee and other Taiwanese officials assessed that a blockade of the island is China's most likely future course of action, rather than a direct full-scale invasion.
When Russia launched its invasion of Ukraine in February 2022, Taiwan's Ministry of Foreign Affairs quickly condemned Moscow's move by saying that it violated the United Nations Charter and "jeopardized regional and global peace and stability."
Taiwan earmarked $56 million in its 2023 budget to help Ukraine's reconstruction efforts, according to Taiwan Today.
Meanwhile, China refused to condemn Russia's attack on Ukraine. Instead, Beijing accused the U.S. of "fueling" the fight and "fanning up the flame" in Eastern Europe.
China has also mostly abstained from U.N. resolutions condemning Russia.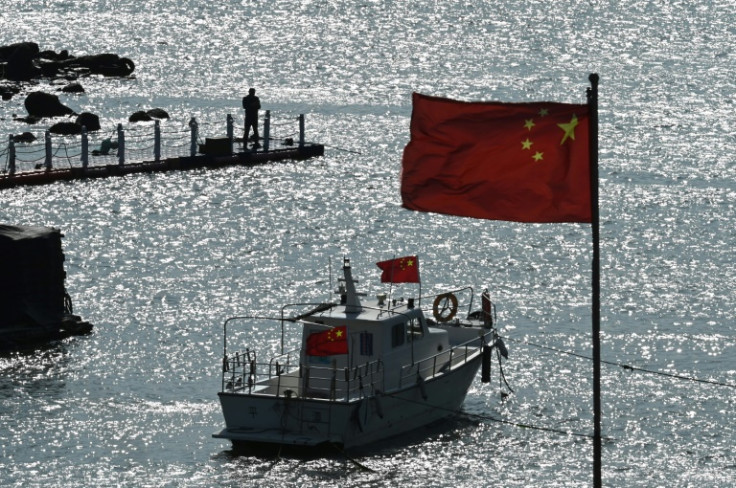 © Copyright IBTimes 2023. All rights reserved.