China Will 'Completely Disown' Putin If He Uses Nuclear Weapons; Russia Will 'Collapse': Analyst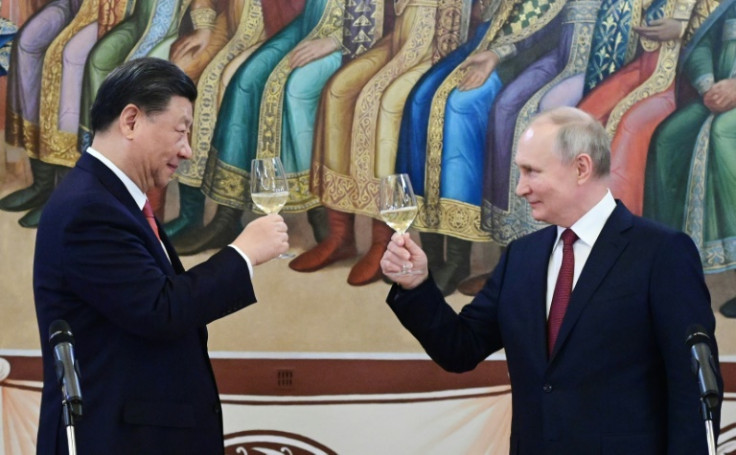 KEY POINTS
An analyst said Vladimir Putin knows the negative effect using nukes will have Russia's ties with China
Launching a nuclear attack would potentially lead to Russia's "collapse"
Ex-British PM Tony Blair said China could play a vital role in preventing Russia from using nukes
An analyst believes China would withdraw its support for Russian President Vladimir Putin if he used tactical nuclear weapons against Ukraine.
In an interview with Daily Express U.S., Nicholas Drummond, a former British Army officer and a defense industry analyst and consultant specializing in land warfare, said Putin had been warned about the effect using nuclear weapons will have on Russia's bilateral ties with China.
"China will completely disown him and if they come onto our side against Putin, then there would be huge ramifications for Russia," Drummond said.
Drummond suggested that Putin knows that "it's all over for Russia" if he launches nuclear attacks against Ukraine.
"We would see the collapse of Russia (if Putin deploys tactical nuclear weapons)," the British defense expert said.
Drummond also raised the possibility that the Western forces would crush the Russian Army on the ground "in two or three days."
Meanwhile, former British Prime Minister Tony Blair said that China's intervention could prevent Russia from using its nuclear weapons on the battlefield.
The 70-year-old former leader of the U.K. Labour Party told Nikkei that he thinks China would not side with Putin if he uses nuclear weapons, arguing that Russia's close ally "does not believe it is in its interest at all for this to slide towards a global conflict."
Blair also said he believes there are "reasonable grounds for hope" that the Ukraine-Russia conflict will not trigger World War III.
In November 2022, Chinese President Xi Jinping warned Putin not to resort to using nuclear weapons in the war in Ukraine.
According to the Chinese state-run news outlet Global Times, the Chinese leader reportedly urged the international community to "oppose the threat or use of nuclear weapons" and prevent a nuclear war from happening.
When Xi visited Moscow, Russia, earlier this year, he and Putin issued a joint statement stating that nuclear war "must not be unleashed."
The two allies also proposed measures to de-escalate tensions between major nuclear powers and keep them from deploying nuclear weapons "outside their national territories," Russian state-run news agency TASS reported.
However, just days after his joint statement with Xi, Putin announced Russia would deploy its tactical nuclear weapons to its neighboring country, Belarus.
Putin's move appeared to humiliate the Chinese president, according to Michael McFaul, the former U.S. ambassador to Russia.
McFaul said he could not imagine Putin's decision "going down well in Beijing," adding that it was "not very respectful" to Xi.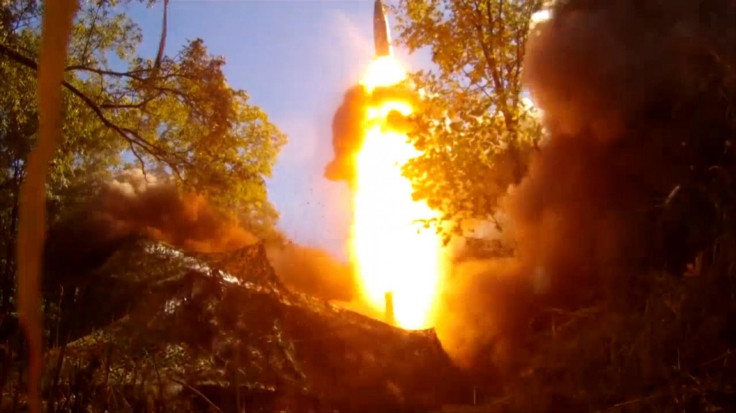 © Copyright IBTimes 2023. All rights reserved.