China yuan helps curb inflation -Zoellick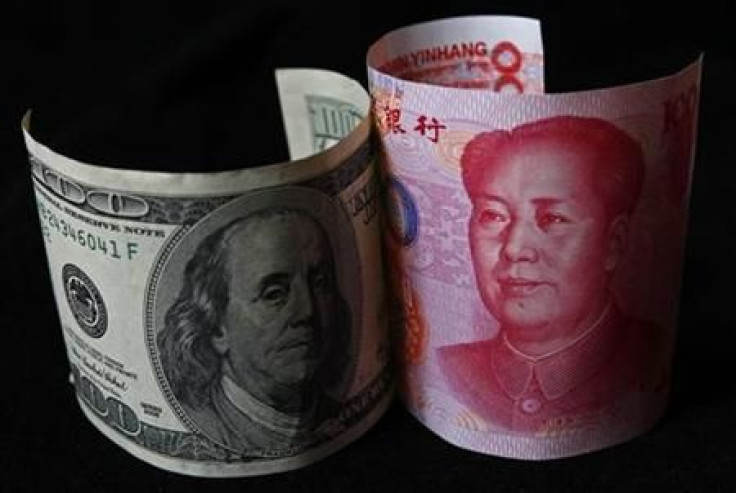 The yuan's recent gains are helping to tame China's inflation but it is too early to conclude that Beijing has won its battle to cool price pressures, World Bank President Robert Zoellick said on Monday.
Speaking in China where he wrapped up a five-day visit, Zoellick said Beijing needs to rebalance its economy in the long run and boost consumption because it cannot rely endlessly on exports and investment for growth.
In the near term, as Premier Wen Jiabao mentioned, inflation is the most important issue for China. And this is driven in part by food prices, he said.
And I think the Chinese authorities are sensitive to it because if you look back at greater Chinese history, inflation can be...very destabilising.
Elevated oil and pork prices and low comparative year-ago figures pushed China's consumer inflation to a three-year high of 6.5 percent in July, stirring fears in Beijing that rising prices may stoke social unrest.
But many analysts think China's inflation is manageable, and that data later this week could show the consumer price index easing to 6.2 percent in August.
It's hard for me to see (how) a continued reliance on export-led and investment-led growth would work for China over the next 10 years, Zoellick said.
And that challenge would maybe become even clearer...if developed countries have a hard time resuming their growth.
Zoellick was in Beijing to lead a study that may be ready by December on how China can keep increasing its productivity and per capita national income in coming years.
But the world's No. 2 economy is not alone in needing a sustainable growth model.
Economies in Europe and the United States also need to lay out a future growth path that extends beyond fiscal stimulation or austerity measures.
The world economy won't get out of this hole by simply relying on austerity policies, Zoellick said.
In the case of Europe, its debt troubles also reflect competitive issues in the currency bloc.
If the values of sovereign debt strengthen in Europe, the banks will be stronger, he said. If the governments are unable to deal with the sovereign debt issues, it will undoubtedly put stress on the banks.
NOT JUST THE YUAN
Premier Wen Jiabao said last week that controlling inflation will remain a top priority in coming months even as the world economy wobbles.
The central bank has raised interest rates five times and bank reserve requirements nine times since October. In addition, it has allowed the yuan to appreciate at a faster pace to help tackle imported inflation.
The yuan has now risen 3.17 percent against the dollar so far this year and 6.87 percent since the 2010 depegging.
Chinese leaders don't believe tinkering with the yuan's regime alone will be enough to achieve economic rebalancing, Zoellick said.
Chinese officials have long argued that a firmer yuan is only part of a raft of policy steps to remake China's economy.
All said, Zoellick said Beijing and the World Bank agree on how a revamped Chinese economy should look.
China needs to rebalance its economy, rely more on domestic demand, and increase consumption, he said.
© Copyright Thomson Reuters 2023. All rights reserved.
FOLLOW MORE IBT NEWS ON THE BELOW CHANNELS