China's Anti-Corruption Crackdown Increasingly Targets CCTV, Flagship Network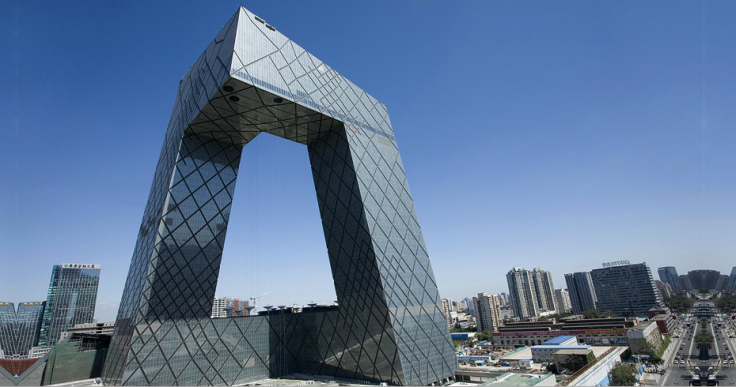 In the latest sign that China Central Television, the country's state-run television giant, is in political trouble, the government announced Friday that one of the network's top officials is under detention.
China arrested Huang Haitao, deputy director of CCTV 8, a channel devoted to scripted dramas, according to 163.com, a popular news portal. His arrest is in connection with a wide-ranging government audit of CCTV, which claims an audience of more than 1 billion viewers.
Huang is only the latest prominent CCTV personality to run afoul of Chinese authorities since the December 2013 arrest of Li Dongsheng, a former vice president of the network. In late May, authorities arrested Guo Zhenxi, the head of CCTV's financial news network, while high-profile anchor Rui Chenggang, whose "Economic News" program has an estimated 10 million viewers, was detained on July 11.
The CCTV corruption probe comes amid a broader anti-corruption campaign that has swept China since Xi Jinping, who became China's president in March 2013, pledged to crack down on prominent public officials. Last month, Chinese authorities formally announced an investigation into Zhou Yongkang, once one of China's most powerful men, for disciplinary violations.
With its huge audience, prodigious advertising revenue and public profile, CCTV is particularly susceptible to corruption, according to Robert Daly, a China expert at the Wilson Center.
"Chinese television networks often accept money in exchange for positive coverage; basically, Chinese TV has become a public relations operation," he said. In recent years, CCTV has occasionally attracted public scorn for airing coverage seen as overly deferential to authorities. In February, an expose into widespread prostitution in the southern Chinese city of Dongguan elicited intense criticism on Sina Weibo, China's Twitter, for avoiding anything that might embarrass leading officials.
"The idea that CCTV is rife with corruption is not considered strange in China," Daly said.
In recent years, China has sought to raise the international profile of CCTV. In 2011, Beijing announced plans to expand the network's global workforce tenfold by 2016, staffing 500 employees in 80 bureaus around the world. CCTV America, launched in 2012, reaches an estimated 40 million U.S. viewers and has successfully recruited staff from organizations like Bloomberg News and ABC.
But while the crackdown at CCTV has raised eyebrows, there are no signs that the network as a whole is experiencing political problems. Several of the individuals detained have compromising affiliations. Li Dongsheng, the former vice president detained last December, was a close associate of the now-disgraced Zhou Yongkang, while Rui Chenggang was ensnared in a government probe into the public relations industry.
Daly is skeptical that CCTV arrests will lead to a fundamental change in the company's mission.
"Personnel might shift, but CCTV won't be torn apart by the channel — it will remain the voice of the Communist Party," he said.
© Copyright IBTimes 2023. All rights reserved.