China's Binge Drinking Business Culture: Learning To Be A Successful Drunk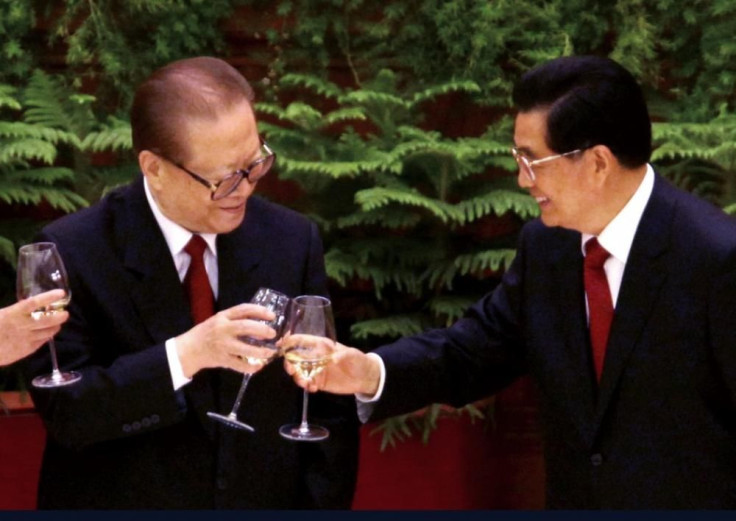 With alcohol such a deeply rooted part of Chinese business culture, it's important for businesspeople there to know how to give a good toast -- and how to hold their liquor.
In a country where alcohol is nicknamed "water of history" because it can be traced to every period in cultural lore, it holds a key position among the most useful tools for business success. And one man in the city of Harbin, Xiu Weiliang, has turned it into a teaching and business-building opportunity.
Chen Ming, who once considered himself an introvert, said a class on "toasting technique" at Xiu Weiliang's Harbin Weiliang Art of Communication School helped him learn how to use alcohol to his advantage and win a lucrative business contract.
In an article by the state-run Global Times titled "How to be a successful drunk," Chen, a construction contractor from the northeastern city of Harbin in Heilongjiang province, describes how he hosted a March 2010 banquet attended by the city's top brass and a visiting delegation of officials. Chen raised his wine glass and said to his guests, "People say traveling is better than reading a thousand books, but I say the honor of meeting all the leaders who are present at the banquet today is better than traveling a thousand miles." With that, Chen's guests raised their glasses and voices in praise, and by the end of the night, he'd landed a 30 million-yuan infrastructure contract.
Xiu teaches his students, most of whom are management-level business people and government officials, how to "drink their way to success." Though he has his critics -- those who call the drinking culture corrupt and degrading -- Xiu says it's more than that.
"I don't just teach people how to drink," Xiu said to the Global Times. "There are plenty of wine- or alcohol-tasting classes out on the street. I teach my students the wisdom of drinking, the art of bonding with people through drinking, the very path to success."
China's business rules change drastically when the action shifts from the conference room to the dining table. In corporate America, where a sharp suit, an expensive pen and a firm handshake may seal a business deal, a high-quality white spirit called "baijiu" and a high drinking tolerance is what will likely win in China.
"In China, business isn't usually conducted at the office but rather at the dinner table with alcohol," added Zhuang Kexia, a lecturer at Xiu's school.
"Especially in northern China, those who don't understand the culture at the table have trouble getting things done. People consider drinking and friendship one and the same. The unspoken rule is that how much you drink reflects how affectionate you feel toward that person."
A report by the Guardian even noted a job posting for a business manager position at Hunan public security engineering company Zhike that explicitly stated that a high tolerance for alcohol was a plus.
"Candidates with good drinking capacity will be prioritized," the posting said.
Though high tolerance is good, being drunk is not necessarily bad. In Beijing, come 11 o'clock on weeknights, it's common to see packs of fumbling, laughing men in suits emerging from restaurants and karaoke clubs.
Though alcohol is widely understood as part of Chinese etiquette, not everyone approves. After Southern Weekly did a report on his classes, Xiu said he was bombarded by critics.
"We have enough self-taught corrupted government officials," one person said, noting China's rampant government scandals. "A training school for corruption is just too much."
Though saddened by some of the more scathing comments, Xiu says he didn't make the rules, he just plays by them.
"My school stems from people's desire to be successful. And in this society, in this culture, these are the things success requires."
© Copyright IBTimes 2023. All rights reserved.