China's 'Black Monday' Hits Africa's Commodity Currencies, Infrastructure Development At Risk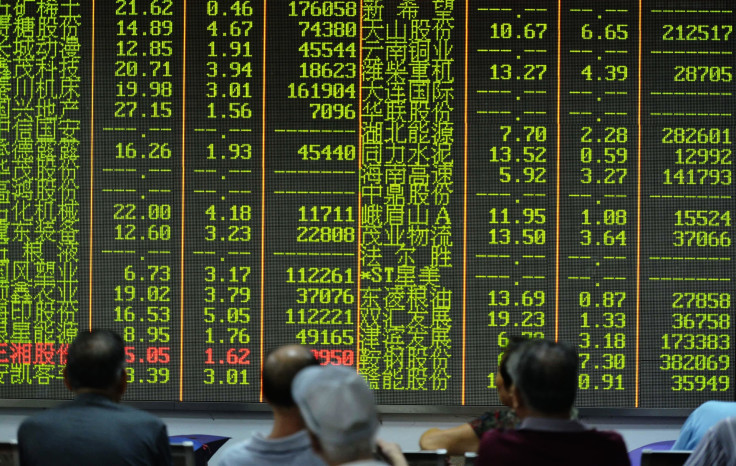 Panicked investors in Africa joined those in Asia, Europe and the U.S. in a global sell-off Monday, as fears of a Chinese economic slowdown reached commodity-linked African currencies. While the concerns rattled markets around the world, sub-Saharan Africa looked particularly vulnerable after China's benchmark Shanghai composite index recorded its steepest single-day slump in eight years.
In recent decades, China has turned to oil-rich Africa amid a need for resources to fuel its own economic growth. As part of valuable trade deals, China has helped Africa develop its burgeoning oil sectors and tap its raw materials. But these relationships could be at risk if China's economy crashes and curbs the flow of cash.
Signs of China's slowing growth have already put Africa's economic outlook at serious risk and hit African nations that rely on China as a major business partner. Further economic weakening could curtail Chinese investment growth on sub-Saharan African exports, mining and infrastructure, experts and market analysts say.
"It's a difficult day all over. I doubt that Africa can escape the impact," said Amadou Sy, senior fellow and director of Africa Growth Initiative at the Brookings Institution, a think tank in Washington, D.C. "To me, it's really important to separate the short-term impact from the real question: Is China really slowing down?"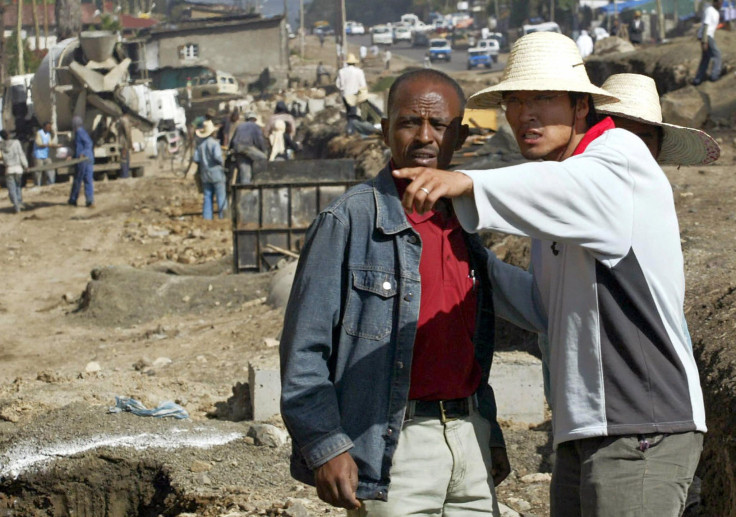 The record trading day in China, dubbed "Black Monday," and escalating fears over an economic downturn further wounded currencies in South Africa and Zambia as their exports of gold, wine and copper have become cheaper. Many sub-Saharan African currencies are tied to the value of their commodity exports, which began to weaken earlier this year when China missed its official economic growth target.
South Africa's rand logged its worst daily loss in 19 months and its weakest level on record Monday, touching 14 to the U.S. dollar, Thomson Reuters data show. In Zambia, Africa's second-largest copper producer, the kwacha currency shed more than 3.4 percent to an all-time low of 8.5750. Nigeria and Angola, Africa's biggest oil producers, are expected to follow the trend.
Sub-Saharan Africa also will likely face stronger competition from cheaper Chinese imports because of China's devalued yuan, analysts said.
"This is just a harbinger of things to come," said Alexa Lion, senior analyst for sub-Saharan Africa at Frontier Strategy Group, which advises companies working in emerging markets. "African currencies are becoming extremely volatile because investors are trying to reduce their exposure to risk and they're selling off African currencies."
At the same time, Beijing-inspired investment won't come to a screeching halt over fears of a looming financial crisis, Lion said.
"I don't think China will stop investing in Africa. We will still see major infrastructure projects," she said during a phone interview Monday. "Over the long term, Africa remains attractive. A lot of our clients are still entering the market. Chinese businesses aren't going to withdraw."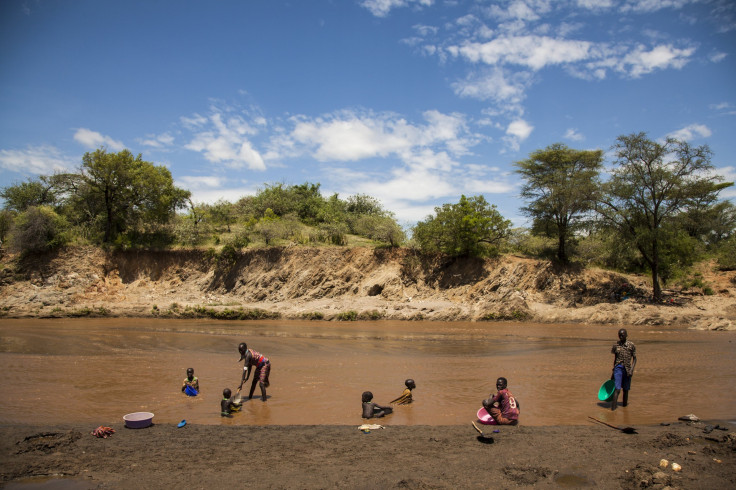 The global market turmoil Monday, following China's yuan devaluation earlier this month, was mainly the culmination of concerns over a sharper-than-expected slowdown. China specialist and Brookings Institution senior fellow David Dollar said the economic powerhouse is still doing well and growing in the 6 to 7 percent range, while analysts at Frontier Strategy Group in London concluded the economy is slowing but is not headed for a crash.
China is Africa's largest bilateral trading partner and Chinese goods can be found across the continent. Chinese investors have also funded countless infrastructure projects in sub-Saharan Africa in recent years. During his 2014 visit to the African Union headquarters in Addis Ababa, Ethiopia, Chinese Premier Li Keqiang said China expects to reach $400 billion in trade volumes with Africa and raise its direct investment in the continent to $100 billion by 2020.
To protect its fragile economies against future global market shake-ups, African governments should diversify investment and boost intra-Africa trade, experts said.
"African policymakers have a window of opportunity to accelerate reform policies and get their act together, just in case the Chinese economy goes down," Sy said during a telephone interview Monday. "As the fate of African economies gets more intertwined with Chinese economy, we have to adopt policies right now so we can be more resilient."
© Copyright IBTimes 2023. All rights reserved.