China's Ex-Deputy Security Chief, Li Dongsheng, Gets 15 Years In Jail For Corruption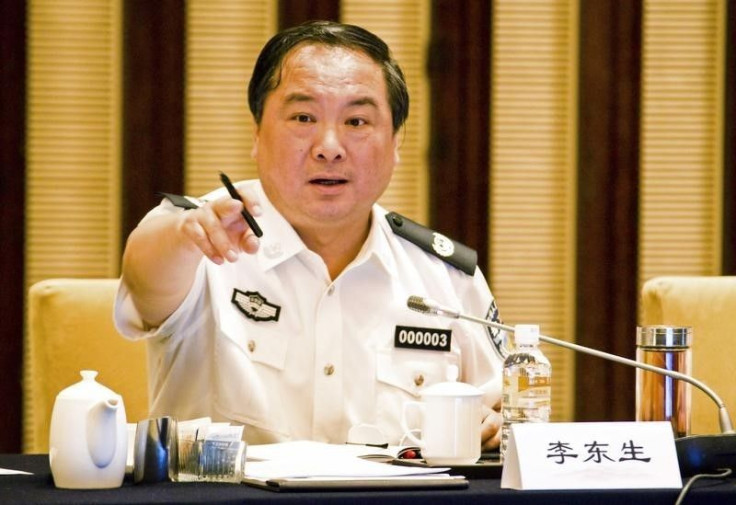 China's former deputy chief of security, Li Dongsheng, was sentenced to 15 years in prison over corruption charges, state media reported Tuesday. The 61-year-old reportedly had close ties with the country's ex-security tsar Zhou Yongkang, who was sentenced to life in prison in November after being found guilty of taking bribes, abusing his power and disclosing state secrets.
Li, who was also a deputy chief of the ruling Communist Party's propaganda department for seven years, was accused of abuse of power in positions he held between 1996 and 2013. He was reportedly accused of taking $3.3 million in bribes and was convicted by a court in the northern port city of Tianjin, state broadcaster China Central Television (CCTV) said.
Li is the latest official in a long string of Zhou's former allies to be jailed after President Xi Jinping launched an anti-corruption drive. Jiang Jiemin, another high-profile disciple of Zhou and the former head of the commission that oversees China's state-owned companies, was reportedly sentenced to 16 years in prison in October last year.
Xi has warned that corruption among officials in China could pose a threat to the party's ability to retain power, though some analysts believe Xi is also using the anti-corruption campaign to eliminate rivals, Reuters reported.
© Copyright IBTimes 2023. All rights reserved.