China's Father Of The Great Firewall Internet Censorship System, Fang Binxing, Resigns For 'Health Issues'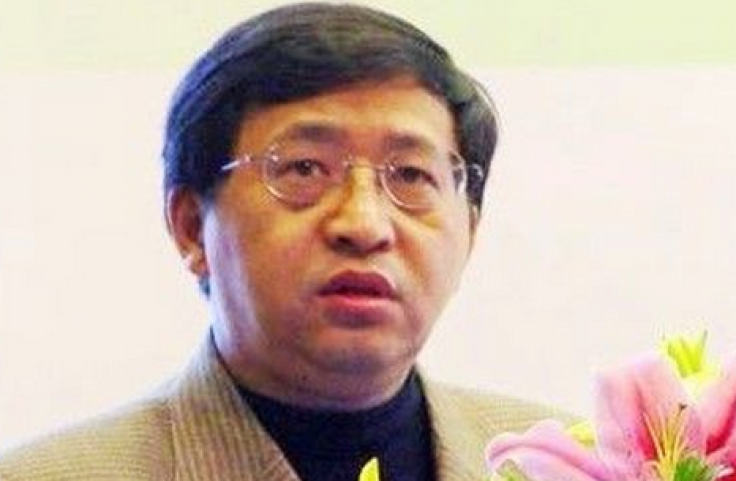 Chinese netizens are known to be harsh critics. Whether it's corrupt officials, spoiled princelings or dangerous criminals, China's growing group of bloggers can be pretty ruthless. So when Fang Binxing, the man behind the organization and development of China's Internet censorship system known as the Great Firewall, announced his resignation, it wasn't surprising that many online wished him good riddance.
Yesterday, at the graduation ceremony of the Beijing University of Post and Telecommunication, Fang made the announcement that he was stepping down from his post as president of the institution, citing health issues. "I used to have good health, easily finishing a 2,000-meter freestyle swim without a break. But due to overuse of my body, I lost the ability to work overnight after a serious illness. I can no longer shoulder the responsibilities of academia and school management at the same time. That's why I submitted my resignation to the authorities."
Fang's Great Firewall system created a literal digital block between Internet users in mainland China and the outside world. Because of this, the Chinese government has the ability to cut off connection with any given website. Social media sites Facebook and Twitter have been blocked for several years, all because of the Great Firewall.
Though Fang may have been expecting well-wishes for his health, the reaction online was quite the opposite. Looking through the comments on Weibo, China's most popular social media platform that is similar to Twitter, many expressed a similar sentiment of hatred toward Fang. According to Chinese blog OffbeatChina.com, which compiled some of the scathing comments, many wished that Fang's illness would be the death of him. "Wish the illness can defeat headmaster Fang, ASAP!" one blogger posted. "We are glad that you are gone [for good]!" another agreed.
Though many wanted to rejoice, other Weibo celebrities expressed caution in celebrating Fang's retirement from the university, saying that this doesn't mean his work with the Firewall was done. "Too early to be happy. Who knows whether he resigned to be able to wholeheartedly work on the Great Firewall?" one popular blogger asked. Still, there were a few who were sympathetic to Fang, saying that he was working under the constraints of the government, who are the people who should really be to blame: "We have lost even the most basic respect for a human being. What we should focus on and fight against is the system and the policies, not another citizen."
Many of Fang's students at the university also spoke out against the harsh comments online, saying that his contributions to education as the university's president won't be ignored. "As a student who attended yesterday's graduate ceremony and listened to Fang's speech, I'm deeply moved by his sincerity. After four years at Beijing University of Post and Telecommunication, I know better than anyone of you what our university president has done for us. Your curses and condemnation won't change my respect and love for Fang."
Another netizen aptly explained that the hatred directed toward Fang is not only a result of his direct hand in creating the Firewall, but also a necessary catharsis that netizens need to express their dissatisfaction with the overall government and the oppressive Internet laws in the country.
© Copyright IBTimes 2023. All rights reserved.