China's Food Prices Up 7% As Consumer Inflation Hits 15-Month High
While China is rejoicing over the doubling of the trade surplus in May, the bad news is that China's consumer inflation in May shot up 2.7 percent and was the highest in 15 months.
The steep spike in food prices was caused by escalating pork prices because of the swine flu outbreak. Fruits also turned very expensive.
According to the data from the National Bureau of Statistics on Wednesday, China consumer price index (CPI) for May was the highest since February 2018. It was line with what economists predicted in a poll by Reuters. The CPI is the main gauge to assess inflation.
The African swine fever apparently disrupted pork supply despite the fall in oil prices.
Trigger for the surge in China's food prices
In terms of details, food prices jumped 7.7 percent in May vis a vis May 2018. Prices of fresh fruit soared 26.7 percent in May from a year ago. Compared to April, fruit prices jumped 14.8 percent. The non-food prices galloped 1.7 percent on-year.
Pork prices in China soared 18.2 percent from a year ago in May, according to the statistics bureau. This was the fall out of the African swine fever that contracted hog herds.
However, there is the comfort that the CPI is largely unchanged if taken on a month-on-month basis as there was only a 0.1 percent jump compared to April.
Factory gate inflation plummets
The data showed prices of goods sold by manufacturers had come down because of the slowdown in metals and energy segments. That pulled down the producer price index (PPI) to 0.6 percent y/y from 0.9 percent last year. The PPI is a metric of industrial profitability and the latest data showed factory gate inflation slowed.
The slowdown in producer price inflation was expected as the pace of factory activity weakened in May. Copper imports, the widely-used building material and a barometer of economic demand plunged 10.9 percent in May vis a vis April.
So far, price increases are limited to food. In areas like rents and wages, things are under control. Rents cooled to single-digit growth in terms of percentage and wage increases are also down while the unemployment rate is up.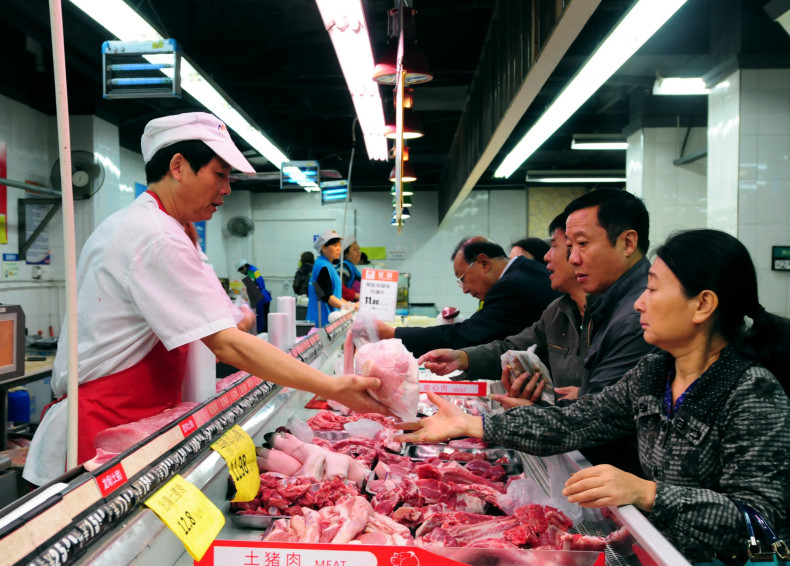 China has a historic problem with big inflation. Inflation had a role in the outbreak of public protests in Tiananmen Square in 1989 and the consequent violent suppression by the state. In the 1990s, inflation hampered the efforts to open up the Chinese economy.
Interestingly, the latest economic data emerged when the trade fight between the U.S and China is raging without any hint of agreement.
© Copyright IBTimes 2022. All rights reserved.