Trump: More China Tariffs Levied Immediately If President Xi Doesn't Attend G20
President Donald Trump confirmed he'd levy 25 percent tariffs on $300 billion worth of Chinese goods if Chinese President Xi Jinping doesn't attend the G20 Summit from June 28 to 29.
China hasn't yet confirmed Xi will attend the G20 in Osaka, Japan but Trump has kept insisting Xi has to so they can make a deal ending their extremely rancorous trade war. China hasn't responded to Trump's latest threat, linking Xi's appearance to the new tariffs.
Political analysts said Trump wants another "win" to follow-up his tariff deal with Mexico on June 7, which is being ridiculed as nothing more than a rehash of commitments previously made by Mexico over the past five months.
Asked during a telephone interview with "Squawk Box" if the new tariffs will go into effect immediately if Xi doesn't attend, Trump said "Yes, it would."
Trump also said he'd be surprised if Xi didn't attend. Trump often boasts of "a great relationship" with Xi, noting the Chinese leader is "actually an incredible guy."
Trump has previously said his administration is currently taxing "35 percent to 40 percent" of Chinese goods the U.S. imports. He said if a deal isn't reached with Xi at Osaka, there's "another 60 percent and that'll be taxed."
Trump also keeps insisting China is "going to make a deal because they're going to have to make a deal."
He was earlier blasted by the U.S. Chamber of Commerce (USCC) for weaponizing tariffs and hurting the United States. USCC through Myron Brilliant, its executive vice president and head of international affairs, said Trump's use of tariffs as a trade weapon to coerce other countries is unwarranted.
"The weaponization of tariffs, the increase of threats on our economy, on our farmers, on our manufacturers, our consumers, is going to hurt our country. It also creates uncertainty with our trading partners," said Brilliant.
He also said the dust-off with Mexico situation might send the wrong message to China in that the Trump administration, even if it makes a trade deal like the USMCA, might still renege on its commitments and hold tariffs over their heads in the future.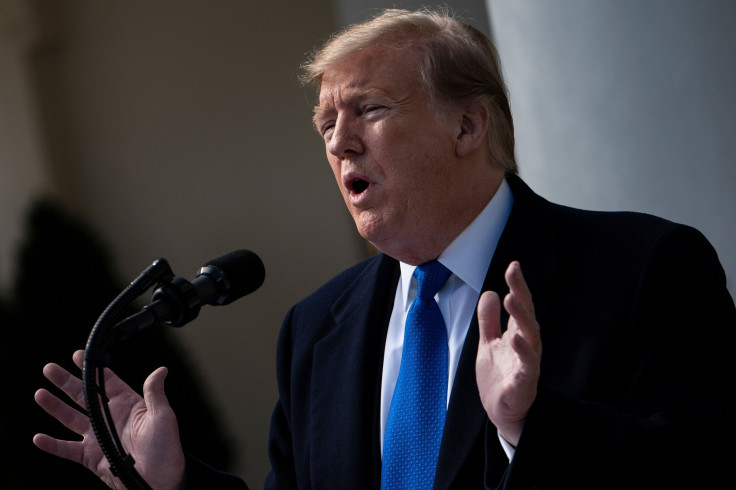 "The world is watching," said Brilliant.
USCC, which leans Republican, is the largest lobbying group in the U.S. It spends more money than any other lobbying organization annually.
Trump later called CNBC to assail both USCC and Brilliant for criticizing him.
"He's not protecting our country," Trump said of Brilliant. "He's protecting companies who are members" of the USCC.
© Copyright IBTimes 2022. All rights reserved.
FOLLOW MORE IBT NEWS ON THE BELOW CHANNELS