China's Ghost Towns Haunting On '60 Minutes' [VIDEO]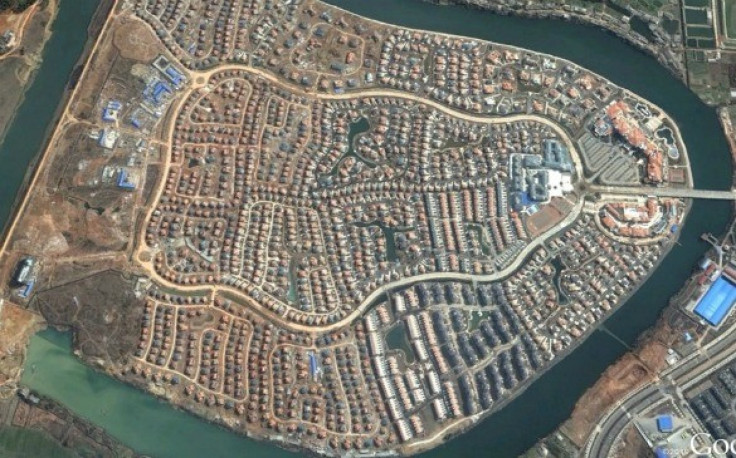 Tales of China's ghost towns have been told for years, but they continue to fascinate because of the country's headlong rush into the construction of both residential and commercial buildings where nobody lives and nobody works.

In a "China's Real Estate Bubble" segment airing Sunday, CBS News' "60 Minutes" cast an appraising eye on the current state of the country's property market -- and it shared what it saw in the video above. Shachar Bar-On is the producer, and Lesley Stahl is the correspondent.

Stahl set the stage for the segment, saying in its introduction: "China has been nothing short of a financial miracle. In just 30 years, this state-controlled economy became the world's second-largest, deftly managed by government policies and decrees."

Along the way, Stahl said: "One sector the authorities concentrated on was real estate and construction. But that may have created the largest housing bubble in human history. If you go to China, it's easy to see why there's all the talk of a bubble. We discovered that the most populated nation on Earth is building houses, districts and cities with no one in them."

Stahl then carried out an interview on camera with Gillem Tulloch, who is the Hong Kong-based founder and managing director of Forensic Asia. He is a financial analyst well-acquainted with China's ghost towns, such as the area of Zhengzhou where the interview was conducted.

"We found what they call a 'ghost city' of new towers -- with no residents, desolate condos and vacant subdivisions uninhabited for miles and miles and miles and miles of empty apartments," Stahl reported.

Interestingly, Stahl said, all these empty apartments have been bought by people in China's emerging middle class, who have money to invest but few options for investment in their home country.

"They're not allowed to invest abroad, banks offer paltry returns, and the stock market is a roller coaster," Stahl reported. "But 15 years ago, the government changed its policy and allowed people to buy their own homes, and the floodgates opened."

As a result, Tulloch said, "[W]hat they do is they invest in property, because property prices have always gone up by more than inflation."

Which, of course, is a good thing -- until property prices go down by more than inflation: See, for example, the U.S. real estate market in the 21st century.

Tales of China's ghost towns have been told for years, but they continue to fascinate, so check out the footage above and the related videos on the "60 Minutes" site. Scary.
© Copyright IBTimes 2023. All rights reserved.
FOLLOW MORE IBT NEWS ON THE BELOW CHANNELS