China's Illegal 'Black Jails': How A Government Incentive Created More Corruption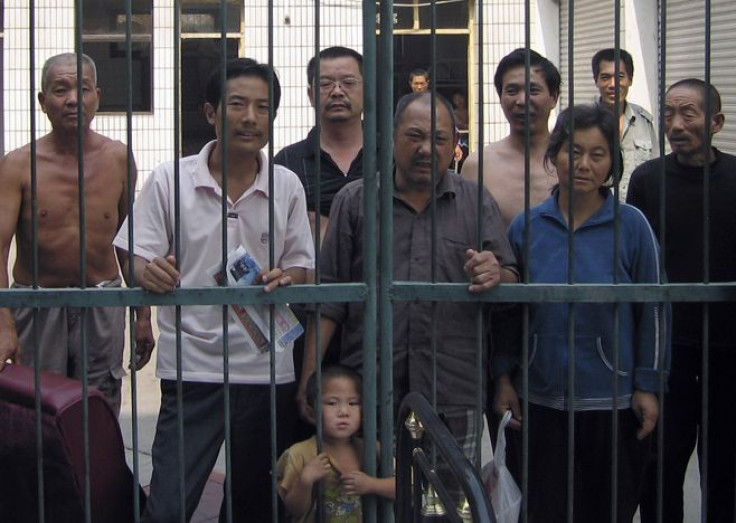 China's government body overseeing political petitions has stopped compiling its monthly lists of local government officials who have the most of petitions against them.
Chinese newspaper Southern Metropolis Daily is reporting that China's State Bureau for Letters and Calls has been ordered by the central government to stop submitting the monthly rankings, after illegal "black jails" were created.
These illegal "black jails" are a creation of officials from lower-ranking towns who are trying to prevent citizens from petitioning against them. In China, if local authorities cannot or will not resolve an issue, a citizen may have the option of appealing directly -- and in person -- to the central government in Beijing.
Though many are not willing to make the journey to the capital, particularly people in poorer, rural areas, those who do make the trek can easily tarnish the names of their local authorities. Officials who have the most petitions against them that have reached central government are put on these lists.
While the lists were created to build accountability at the local level and provide an incentive to stay off the list by resolving issues independently, the reality is their creation has allowed for another area of corruption to be born.
Those who value their positions or have plans to advance their political careers often try to stop petitioners by intercepting them before they reach Beijing. Local officials, police officers and even "professional interceptors" are used, and that can lead to the petitioners being detained.
According to the South China Morning Post, the "black jails" where petitioners are imprisoned range from purposely built, guarded facilities to motels that are just outside of Beijing. Several reports of detained petitioners being abused in substandard living conditions have appeared in recent years.
Last August, Tang Hui was sentenced to 18 months at a labor camp for her unyielding petitions seeking tougher penalties for the men who raped her 11-year-old daughter. She was released after just one week, when her story was made public and ignited an outcry of support.
In an effort to end the growing number of black jails, the lists of poorly ranked officials are currently not being compiled.
In January, a discussion about reforming the list-making process was brought up to the directors of the petition bureau. As a result, the bureau urged that local officials handle cases with more care. While the political black-list rankings have stopped, it doesn't really make a difference, many believe.
He Haijun, an official in Changsha, which is located in southern Hunan province, said that officials are still being evaluated according to petitions about them, though unofficially. Another official in Hebei province agreed, saying the situation has yet to change.
"Nothing is more important for rural officials than to maintain stability, not even economic development," the unnamed official said to the South China Morning Post.
"Especially for officials from villages close to the capital, we have to keep an eye out 24 hours a day to stop petitioners."
© Copyright IBTimes 2023. All rights reserved.