China's Corruption Culture: Where 'Election Funds' Take A Whole New Meaning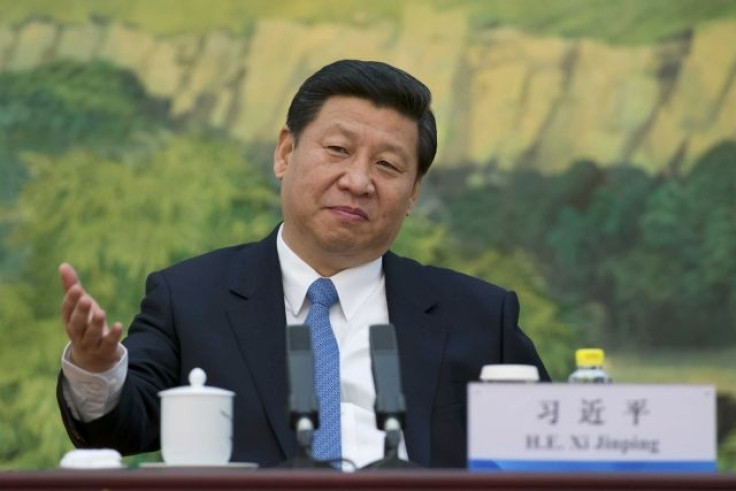 After the official handover of power last Thursday, Xi Jinping, China's new president, will continue on his anti-corruption campaign, one of the landmark issues he will be tackling during his tenure as the nation's leader.
Corruption among Chinese officials has come to the forefront of the nation's political woes. Officials on many levels, from high-ranking Bo Xilai, who led the pary in the city of Chongqing, to lower-ranking small town figures, have been exposed for corruption. But Xi Jinping may be taking on 2,000 years of corruption culture, not just a recent trend.
According to a report by NPR, China's "job-buying" culture of bribery through cash or other goods has even become competitive.
NPR spoke to Huang Yubiao, a man in China who made millions in real estate and was gunning for a seat on Hunan Province's People's Congress. Huang was unsuccessful in pursuing his political career, simply because he was outbid.
"Everyone was doing it," Huang said. "My bribes were the lowest, so I wasn't elected. They asked me to add money, but I didn't. They told me I couldn't be elected as I only paid $160 a head. It needed to be higher, maybe even triple that."
After shelling out what Huang estimates to be the equivalent of $50,000 to about 320 different members of the local congress, he decided to cut his losses and instead expose the job-buying that he once participated in. He revealed online the process he went through attempting to buy his seat, and then to state-run media outlet Xinhua.
But it will take more than a few failed attempts by wannabe politicians to expose the depth and variety of job-buying and corruption. Zhang Lifan, a historian, says that in China, bribes take many different forms, adding a degree of difficulty to combating them.
"Some people don't even use cash. I know that people who want to be legislators can just give an antique or a voucher to whoever is in charge, or even help their family members to go overseas to study. There are all kinds of transactions."
Naturally, high-ranking official positions are what attract the biggest bribes. After literally paying your dues to get into a position of power, the favor will often be returned by those looking to get ahead by spending. In particular, those in urban management positions have been benefiting from bribes given by land developers trying to outbid each other in the increasingly expensive and competitive Chinese real estate market.
While some other places may define "paying your dues" in the work force differently, China's vying politicians, as well as children, take it rather literally.
In a video report by the more liberal-leaning state-run Southern Metropolis Daily, 6-year-olds are asked the common question, "What do you want to be when you grow up?"
While some kids dreamed of being airplane pilots and firefighters, one boy's answer described just how commonplace the corruption culture had become.
"I want to be an official," the young boy said. "A corrupt official, because they have lots of things."
© Copyright IBTimes 2023. All rights reserved.