China's Increasingly Common Stabbings Turn Fatal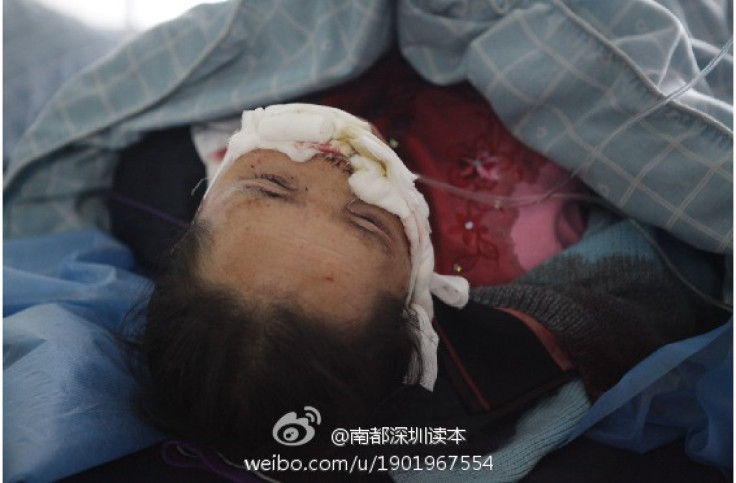 In another case of a mentally ill person going on a knife-wielding rampage in China, a man killed one person and injured five others in an attack in Shenzhen.
Surveillance video of the attack and the aftermath has since been uploaded on YouTube and Youku, China's version of YouTube, and shows the stabbing took place on a pedestrian street in Shenzhen, a city neighboring Shanghai, on Thursday at around noon.
Just last month, on the same day as the Sandy Hook school massacre in Newtown, Conn., a Chinese man with a knife wounded 22 students outside their school in Henan province.
Before that, another knife attack in Fujian made international headlines when eight students were stabbed outside their school in the spring of 2010. Observers have noted that the Chinese cases have resulted in relatively few casualties compared with American shooting sprees -- 26 died in Connecticut when a young man opened fire -- because attackers have been armed with knives, not firearms, which are banned in China.
The six passersby attacked at the scene in Shenzhen included one 52-year-old woman who had her nose cut off. The attack's single fatality was a man who was pronounced dead at the hospital.
The attacker, who has only been identified by his family name, Zeng, was arrested by two police officers.
According to the Shanghaiist, a Shanghai-based news-blog, Zeng, 21, arrived in Shenzhen last December from his hometown of Jishui, in Jiangxi province, looking for a job.
The Southern Metropolis Daily reported that Zeng began showing signs of psychosis and mental instability after being repeatedly rejected from several jobs.
The spate of knife attacks in China's recent history, particularly in schools, has brought attention to China's mentally ill population and the nation's mental health care system. The common denominator in all the stabbing cases is that the attackers all suffered from some form of mental illness or experienced a mental breakdown.
In many cases, the mental issues can go undetected for individuals, who do not have family members nearby or a job to be accountable to, like Zeng. Attackers in previous cases have been diagnosed with a multitude of mental problems like dementia, schizophrenia and psychosis.
China's mental health care system has been criticized extensively as being inadequate in both screening and rehabilitation. According to the nation's Ministry of Health's Center for Statistics, in 2009, China had almost 19 million psychiatric patients and only 88,117 trained mental health professionals.
© Copyright IBTimes 2023. All rights reserved.