China?s Innovation Capacities May be Over-hyped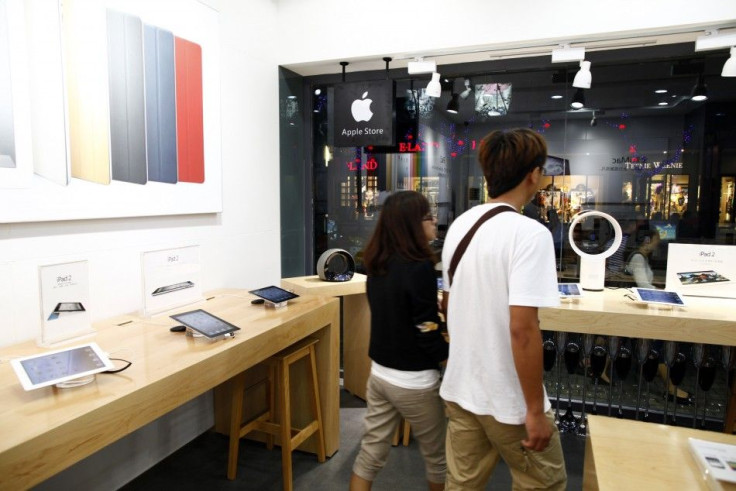 China is an emerging global power. It is hailed as the second largest economy of the world with 20 per cent of the world's population and 12 per cent of the world's R&D expenditure. Hence it follows that a lot of innovations are happening in this part of the world.
In terms of research and innovation it is third, behind the USA and Japan. It has filed 203,481 patent applications in 2008. ( World Intellectual Property Organisation)
A recent study by Astra Zeneca, puts China as a leading innovator by 2020 ahead of USA and Japan. They conducted the study by surveying 6000 people in six countries, namely UK, USA, Sweden, Japan, India and China.
A recent article in The Wall Street Journal suggests that the belief in China's innovative capacities is a little overstretched.
According to the article, the vast majority of Chinese "innovations" are only tiny changes on existing designs. Almost 95 per cent of the patents filed in China are done so domestically with the State Intellectual Property Office. And more than half the patents filed are of foreign innovations with the sole intention of suing the same for patent infringement. They take advantage of a legal loophole, China does not recognize foreign patents.
The figures for the Triadic Patent Family (TPF) database. (the database includes patent applications filed simultaneously at the European Patent Office (EPO), United States Patent and Trademark Office (USPTO), and the Japanese Patent Office (JPO)) give a very comprehensive and true picture of the actual patent filings done in China.
According to the OECD, in 2008, the most recent year for which data are available, there were only 473 triadic patent filings from China versus 14,399 from the US, 14,525 from Europe, and 13,446 from Japan. Data for patent grants in 2010 by individual offices present a similar picture.
Patent offices outside China have granted only 1 per cent of patents to China. Half of these patents were granted to subsidiaries of foreign multinationals.
Reasons Behind China's Poor Show in Innovativeness
Experts say China has entered the world stage a little late, for varied reasons, its political isolation being a major factor. It has a vast stock of knowledge but it will take time for that knowledge to bear fruit.
The government has high stakes in all the major projects and development. The R&D environment is hemmed in by too much political interference. Any investment in scientific research is skewed towards mega projects and populism. There is nepotism in grant giving and private and industry participation is minimal.
The research culture is fraught with academic fraud and very lose quality controls.. A 2009 survey by the China Association for Science and Technology reported that half of the 30,078 respondents knew at least one colleague who had committed academic fraud. Such a culture inhibits serious inquiry and wastes resources.
A recent survey revealed that China is the second country in the world in terms of number of scientific papers, after the US and the research and development expenses of Asian countries as a group, were 387 billion dollars in 2008, while the US spent 384 billion dollars and the European countries 280 billion dollars.
This leads us to the education system. The schooling system in China is not geared towards scientific enquiry, it leans more towards rote learning. There are very few elite institutes in China and the vast majority of the population is not able to afford them or has access to them.
There is the example of Microsoft which set up its second largest research facility in Beijing but found the graduates they employed may have had brilliant academic scores but were totally passive in application and innovation.
Guo Hua, a researcher at UCL has written: "In 2003, key institutions, accounting for 10% of the total number, were granted 71.44% of the government funding. China invests in this manner because it is focused on building prestigious research centers and cultivating technocrats, whom it hopes will drive economic growth in the future and work closely with the military. Productivity, if it is even appreciable is an afterthought."
China seems to be more focused on building an image rather than an economy. Their large investments in military prowess, space research and the railways system with special focus on bullet trains are cases in point.
High-speed rail "bullet trains" have vastly cut travel times — for travelers who can afford them.
China will invest 700 billion yuan ($106 billion) in railway construction this year, railway officials say, as it works toward its goal of having 13,000 kilometers (8,060 miles) of high-speed rail in place by the year end.
Railways are running fewer slow, cheap trains and in-effect making train travel almost inaccessible to a vast majority. "The goal is to bump people up-market to faster trains, but they misjudged and people are instead taking the buses," said Patrick Chovanec, a professor at Beijing's Tsinghua University. "Their cash is precious, their time is less so."
The troubles with trains reflect the failure of China's planners, obsessed with projecting a modern image both at home and abroad, to fully consider the appropriateness of the technology they are deploying, he said.
China is moving in the direction of great economic progress with ambitions to move forward from being the 'workshop' of global manufacturing to becoming a global player itself, but analysts worry at the direction it is taking in order to do so.
© Copyright IBTimes 2023. All rights reserved.