China's Metaverse Ambition, Web3 Investment Challenge Country's Stiff Crypto Position
KEY POINTS
State broadcaster CCTV broadcasted Hong Kong's decision to accept license applications for crypto exchanges last week
The city of Nanjing has debuted the China Metaverse Technology and Application Innovation Platform
Many speculate that China may have softened its position toward the cryptocurrency industry
China is seemingly softening its stand on cryptocurrency. A string of announcements, including Beijing's release of a white paper for web3 innovation and development, its planned $14 million annual investment to strengthen its foothold on Web3, as well as the launch of a state-backed metaverse platform, appears to challenge the country's strong and stiff stand against cryptocurrencies.
China's shift in its position toward cryptocurrency could lead to a bull run in the nascent crypto market but its hard-line stance on crypto trading, which started in 2021, has prevented many businesses from launching enterprises that involve digital assets.
Last week, state broadcaster China Central Television broadcasted Hong Kong's decision to accept license applications for crypto exchanges that want to serve retail investors. Many industry watchers see this as a positive indication of the country loosening its grip on the crypto ban.
According to Binance CEO Changpeng Zhao (CZ), it was a "big deal' since "Historically, coverages like these led to bull runs."
Aside from that, Beijing recently released a whitepaper, titled Web3 Innovation and Development White Paper (2023), detailing the development of the metaverse industry in the country. It said the web3 technology is an "inevitable trend for future Internet industry development" and that China will spend at least around $14 million every year until 2025 for its development.
Last week, Nanjing, the capital city of China's eastern Jiangsu province, debuted the China Metaverse Technology and Application Innovation Platform as a way to advance the country's metaverse development. The platform's founding members are from a wide range of academic institutions and metaverse-linked entities throughout the country.
In February, the city announced its plans to develop a thriving metaverse industry with yearly revenues exceeding $19.13 billion by the end of 2025.
With these series of events taking place one after another, many are speculating that China may have softened its position toward the cryptocurrency industry, with the country's crypto ban seemingly appearing less and less sustainable, especially since municipal authorities across the country are now openly lauding blockchain technology.
For Binance's CZ, the timing is interesting, considering that Hong Kong is set to open its crypto licensing regime and retail cryptocurrency trading in June.
"Interesting timing on this Web 3.0 white paper from the Beijing government tech committee with the June 1st anticipation in Hong Kong," the CEO of the world's largest centralized exchange platform by market capitalization said.
While China still maintains the same stance on cryptocurrencies and non-fungible tokens (NFTs), it acknowledges the crucial role and transforming power of web3 technology in driving a country's digital economy.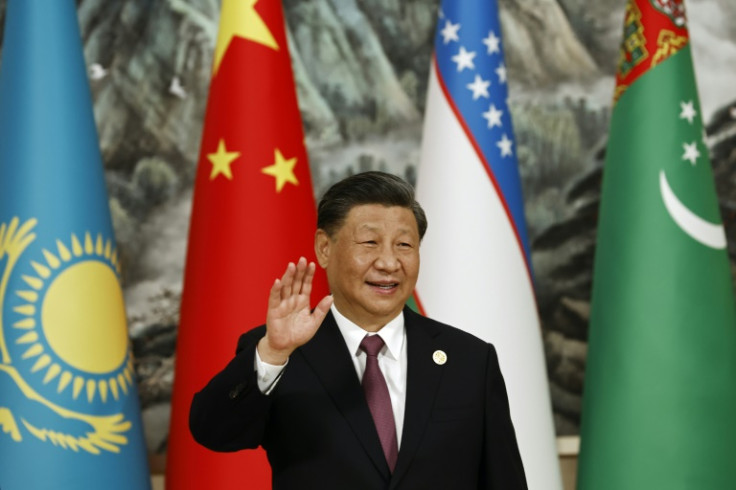 © Copyright IBTimes 2023. All rights reserved.