China's NIO Stock Soars As Tesla Competitor Beats Profit, Revenue Expectations
KEY POINTS
NIO's stock price soars after beating investor profit and sales expectations
The stock currently trades at $3.77
The Tencent-backed company needs to find funding as its cash balance is not enough to survive in the next 12 months
The market treated NIO's stock with a bump in price as the company released Q3 2019 earnings that are slightly better than investor expectations.
On Monday morning, the company published a news release on its website detailing its latest unaudited quarter performance. Starting from vehicle sales, the company reports $242.5 million in the quarter that ended in September -- a 22.5% increase from the previous period, and a 21.5% increase quarter over quarter.
The Tesla competitor also reported an improvement in its gross margin with -12.1% as opposed to the -33.4% in the second quarter, but this was slightly worse than the same quarter in 2018 at only -7.9%. Net loss attributable to shareholders was down to $357.3 million or a 22.9% decrease from the Q2 2019 and 73.8% decrease from the same period last year.
"Our strong performance was attributable to the competitiveness of our products and services, the recognition and strong support from our user community, and our sales network expansion strategy as we continue to launch more efficient NIO Spaces," commented William Bin Li, founder, chairman and chief executive officer of NIO on the same financial report of the company.
"We expect over 8,000 vehicles to be delivered in the fourth quarter, a record of quarterly deliveries in our history. With that, the total aggregate deliveries in 2019 are estimated to reach over 20,300."
As a result of the improved performance, the stock price of NIO soared to a high of $4.72 and currently trades at $.3.77, as of press time. The Tencent-backed company that continues to suffer from its non-profitable operation has seen its stock price plummet to $1.19 from a debut price in the New York Stock Exchange last year of $6.26.
NIO just unveiled its all-electric SUV called the EC6 with hopes of getting more sales apart from its existing lineup, including the ES8 and ES6. It also announced a battery pack that the company claims will "significantly improve the driving range of all NIO vehicle models."
But despite this -- the improved Q3 results, battery, and EC6 -- the company acknowledges the uncertainty brought about by its financial health.
The report also notes that the company's $274 million in cash will not be enough to provide liquidity and the required working capital for the next 12 months. As competition rises, including Tesla's announcement of the delivery of its vehicles in China, NIO's chances of survival are very slim. NIO also stated in the report that its continuous operation is entirely dependent on its capability to find funding -- fast.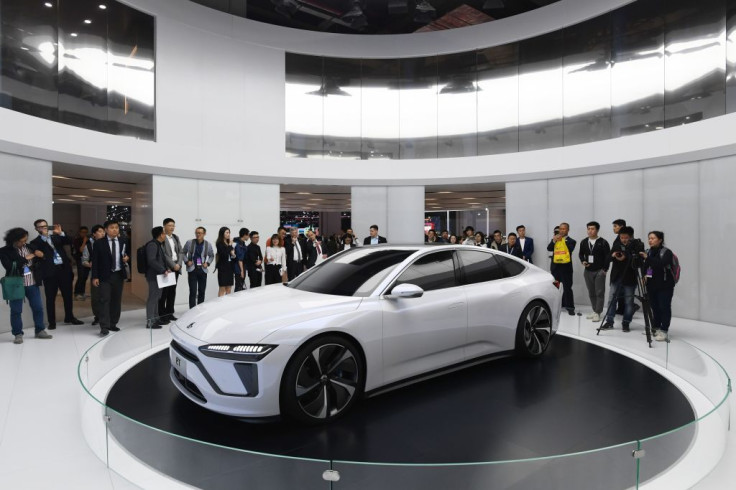 © Copyright IBTimes 2023. All rights reserved.