China's Nobel Prize To Boost Country's Scientific Research, And Traditional Chinese Medicine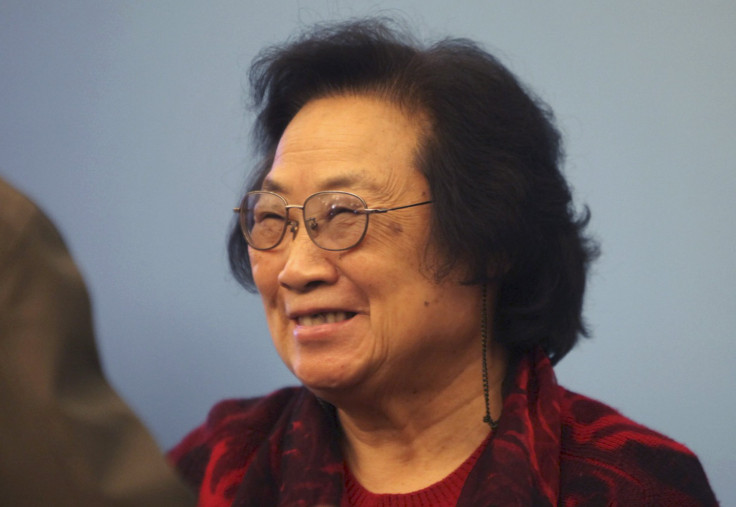 SHANGHAI -- China's leaders have been talking about "reviving the nation through science and technology" for the past decade, and have invested vast sums in research and development. Yet the country has had a chip on its shoulder about never winning a Nobel prize for science.
Many have questioned China's education and research system, wondering why Chinese-born scientists have had to go abroad to win -- like C.N. Yang and Tsung-Dao Lee, who won the Nobel for physics in 1957. Chinese parents, meanwhile, frequently opt to send their children abroad to study, lured by how many Nobel prize winners foreign universities have produced.
So the award of the Nobel prize for medicine to 85-year-old Tu Youyou is a "milestone in China's advancement of modern scientific research," which "opens new possibilities to China's scientists" and "dispels… doubt" about the country's research system, as China's official Global Times put it Tuesday.
Tu, who shared the prize with researchers from Japan and Ireland, was educated in China and worked for most of her career in the China Academy of Traditional Chinese Medicine, where she began her research on a cure for malaria during China's Cultural Revolution in the 1960s.
China's Premier Li Keqiang, who has called for an innovation-based economy, joined in the praise, saying the award showed "the continuing increase of the Chinese nation's power and international influence," according to the South China Morning Post. And the president of the Chinese Academy of Sciences said Tu's achievement was "the pride of the whole Chinese science community," and would "inspire more Chinese scientists."
At the same time, the Global Times acknowledged that the award raised questions about China's system, in which political patronage has traditionally been seen as playing a part in boosting a scientist's status. It said China "should reflect on" the fact that Tu herself is not even a member of the Chinese Academy of Sciences.
Tu, who first came to wider international attention in 2011 when she won the Lasker Debakey Clinical Medical Research Award -- seen as the U.S. equivalent of the Nobel prize -- said she was "surprised, but not very surprised" to win the prize, according to local media. She was quoted as saying that the award was "for all Chinese scientists" since "we all did decades of research together."
There has in fact been some controversy over whether it was Tu herself who made the crucial breakthrough in the discovery of the medicine artemisinin, based on a traditional Chinese herbal remedy; some have said that it was other Chinese doctors who finally proved the drug's effectiveness in 1974.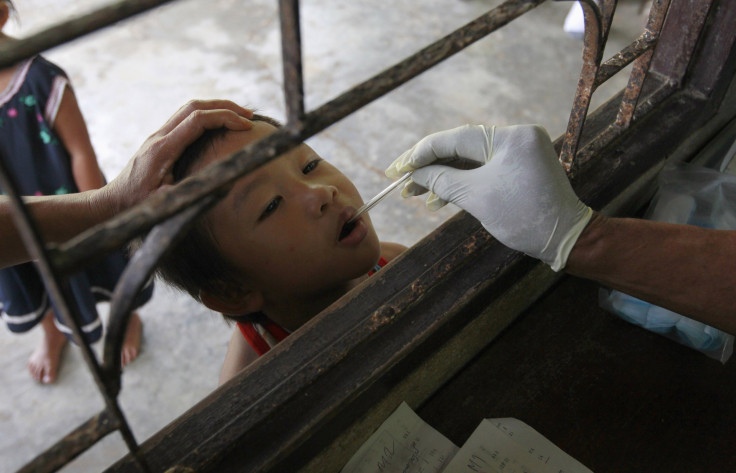 Shen Dingli, deputy dean of the Institute of International Studies at Shanghai's Fudan University, told International Business Times that such controversies would be unlikely to recur in the future, since Chinese scientists now publish their findings in research papers with clear authorship. And he said that while the Chinese government had already invested significant sums in research, the award of the Nobel prize to Tu would undoubtedly give the nation's researchers a psychological boost: "It shows that we are not second-rate people," he said.
The Global Times said the fact that the award was based on research carried out four decades ago was a sign that there could already be other "Nobel-level scientific research achievements in other fields… waiting to be verified and recognised," and were now emerging as the country opened up to the outside world.
Observers said the award could also provide a boost to traditional Chinese medicine, which has faced challenges in gaining official recognition in many Western countries. Premier Li said the award showed the "huge contributions" made by Chinese medicine to human health, and one of Tu's colleagues noted that the research that led to her breakthrough was inspired by a classic Chinese medical text dating back to the fourth century.
The award comes at a time when China is seeking to promote innovation and original research, with investment in research and development in science and technology now almost two-thirds that of the U.S., and the gap is constantly closing, according a report last year. The Chinese government hopes this will move the country's economy to a more creative stage -- though some experts still argue that China's education system does not foster original thinking.
However some Chinese observers said they hoped the Nobel award would encourage greater creativity among researchers -- and Tu herself reportedly said on hearing of the award: "This shows that as a scientist we need an innovative spirit to discover new things."
© Copyright IBTimes 2023. All rights reserved.