Is China's SinoVac Vaccine Effective? 618 Infected With COVID-19 Despite Vaccination
KEY POINTS
More than 600 health workers in Thailand were diagnosed with COVID-19 despite being fully vaccinated with the Sinovac vaccine
A study suggested China's Sinovac jab is less effective against the Gamma variant
Experts said Sinovac is still effective in preventing hospitalization and death among COVID-19 patients
More than 600 health workers in Thailand have been infected with COVID-19 despite being fully vaccinated. With more and more breakthrough cases being reported, questions have been raised on the effectiveness of China's Sinovac vaccine.
Of the 677,348 medical frontliners in Thailand who received two doses of the Sinovac vaccine, a total of 618 became infected, Reuters reported, citing data from April to July obtained by the country's health ministry. One nurse has died, while another worker is in critical condition
Experts are now contemplating whether a third dose would be needed to boost immunity among health workers.
"This will be a different vaccine, either viral vector AstraZeneca or an mRNA vaccine, which Thailand will be receiving in the near term," senior health official Sopon Iamsirithawon said in a briefing Sunday.
Despite the nation's success in its vaccination program, it is now facing an all-time high of 9,418 community infections. On Saturday, authorities reported 91 new daily fatalities.
Dicky Budiman, an Indonesian epidemiologist at the Griffith University in Australia, still recommends China's vaccine. According to him, the vaccine has shown effectiveness in preventing hospitalization among COVID-19 patients.
"We still see many [health care workers] survive and have mild symptoms. It gives us confidence that to a certain degree Sinovac has effectiveness against the new variant, that is why we recommend people have it," Budiman said.
The epidemiologist added that the reported breakthrough cases among health workers could be attributed to the lack of protective gear, the waning vaccine protection over time and reduced effectiveness toward newer variants, South China Morning Post reported.
"We cannot accept [deaths among vaccinated health care workers] as high as we see now," Budiman said, noting he supported booster shots for health care workers and advocates for continued research toward the vaccine's effectiveness. "We have to find the answer."
A recent study published in The Lancet Microbe found that the Sinovac vaccine is less effective against the Gamma variant, a new strain of the coronavirus first found in South America.
According to the researchers, the antibodies produced by the vaccine were not able to effectively contain the variant and added that those who have previously survived COVID-19 could still be reinfected with the Gamma strain, even if they have already been inoculated with the Sinovac vaccine.
Nevertheless, the researchers clarified that the said vaccine is still effective in preventing the development of severe symptoms and death among those infected with COVID-19.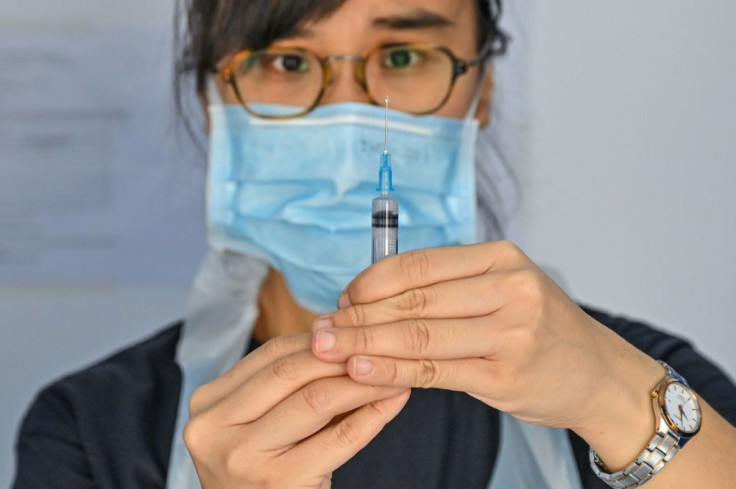 © Copyright IBTimes 2023. All rights reserved.