China's Top Spy Official Ma Jian Under Investigation Over Corruption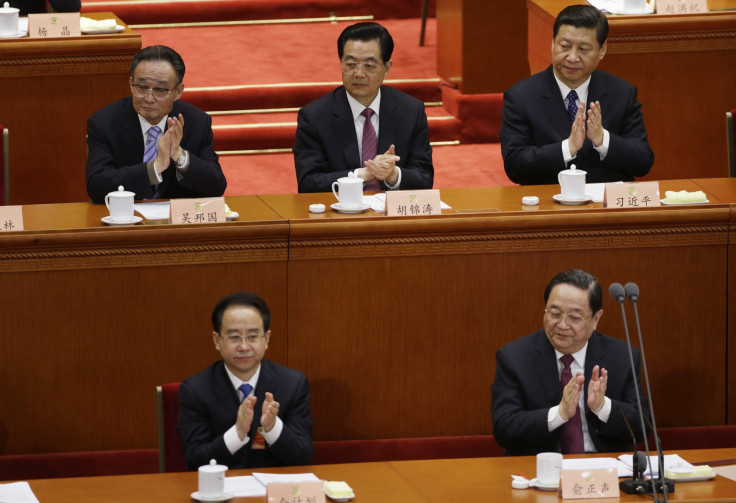 In the latest crackdown on corruption, led by Chinese President Xi Jinping, the country has put its top spy official under investigation for alleged disciplinary violations. Ma Jian served as the deputy minister of ministry of state security, but his duties were reportedly not clear.
The Central Commission for Discipline Inspection said, in a statement Friday, that Ma is suspected to be in "serious violation of party disciplines and law," according to the South China Morning Post (SCMP). About 100,000 officials have already been snared by Xi's anti-corruption campaign, which started in December 2012. Zhou Yongkang, a former member of Communist Party of China's (CPC) Politburo Standing Committee, who used to look after the country's vast security network, is also being investigated by Beijing for graft. He was expelled from the party last month.
"The probe of a senior security official means the ministry is deeply troubled," Wang Yukai, a professor at the Beijing-based Chinese Academy of Governance, said, according to Bloomberg, adding: "The ministry is so important that the ministers should be politically more reliable than others. Ma's case might be related to the investigation of Zhou Yongkang."
Earlier this week, SCMP had cited sources to report that Ma's relatives were also under investigation. It was not clear why the probe was started, but it is expected to be part of a high-profile investigation into the activities at the Founder Group, a Peking University-owned technology conglomerate. Ma is suspected to have close relations with Founder Group CEO Li You, who allegedly helped one of Ma's relatives to conduct highly profitable securities trade.
"Drastic remedies to cure ills must not ease off," Xi said, at a meeting of the Central Commission for Discipline Inspection on Tuesday, according to The New York Times, which cited CPC, adding: "At all times and under any circumstances, there must be a high degree of unity with the party center in thoughts, politics and deeds."
Ma was also close to Ling Jihua, a former aide to retired President Hu Jintao, The Wall Street Journal reported, citing SCMP. Ling is also being investigated for disciplinary violations.
© Copyright IBTimes 2023. All rights reserved.