China's Twitter Censors Party Congress Chatter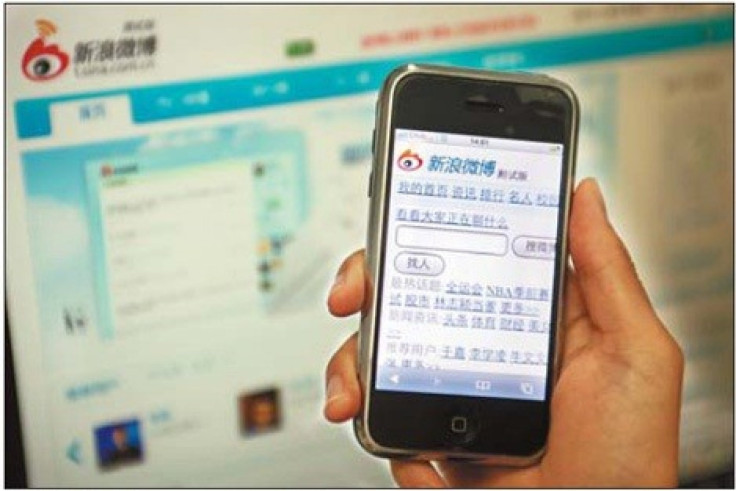 The 18th National Congress of the Communist Party of China (CPC) is a hot topic on Chinese social networks. The five-yearly Congress opened Thursday in Beijing, and the capital is on high alert for any criticism during this time of heightened political sensitivity.
China's government's newest challenge is maneuvering the population's growing digital interests in social media and blogging. This will be the first time the Party Congress will be watched and discussed on China's Twitter-like microblogging tool,Weibo.
However, the Chinese government has challenged Weibo's roughly 500 million users by preemptively blocking several names and phrases relating to the meeting.
Political leaders' names have been blocked, including Xi Jinping, China's likely president-in-waiting, and Wen Jiabao, China's current Premier, after a report about his family finances was released by the New York TImes.
Many other officials and leaders of the of the CPC have also been blocked. As of Nov. 8, 27 more names return either zero results or a more explicit message along the lines of "Based on Chinese laws and regulations, search results were not shown".
However, the Chinese government is not the only entity censoring Weibo users. Weibo itself patrols its site, deleting offending posts or subjects they consider too sensitive; there are no set guidelines. In fact, for the most part, Weibo chooses to voluntarily block these 'sensitive' words.
Also on the list of blocked search terms is 'shi ba da', which translates to 'big 18', the abbreviation for the 18th National Congress. As a result, Chinese netizens are resorting to using terms that are phonetically similar, like 'si ba da' or even using the word 'Sparta'. However, censors are catching on. A sizable list of all search terms currently banned by Weibo has been compiled by the China Digital Times, which reports that 11 alternative search terms to 'si ba da' have also been blocked as of Friday.
These particularly rigorous rules mean that any kind of media outlet, outside state-run media, is heavily monitored. Controlling the minute-by-minute updates made by users is a challenge that Chinese censors are still trying to figure out. Perhaps the government is showing a sign of receptiveness to the popularity of the Chinese social media site; after all Beijing is capable of blocking sites entirely, like the Western social networking site Facebook. On the other hand, maybe the problem of how to successfully censor over 500 million users will be too much for even a government, especially one undergoing a transition to a new president and prime minister, to undertake.
Though Weibo launched just three years ago, it has quickly gained users and become the center of watchdog-style news updates on everything happening in China, both regarding the government but also on the ground. People now have a platform to make their voice heard far more easily than before, and the government is reacting to that development.
© Copyright IBTimes 2023. All rights reserved.
FOLLOW MORE IBT NEWS ON THE BELOW CHANNELS