China's Urban Residents Now Outnumber Rural Villagers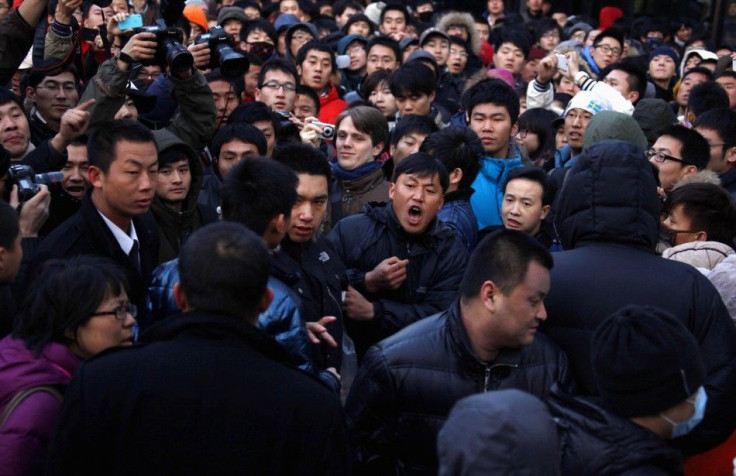 China's urban population now exceeds its rural inhabitants for the first time in history, reflecting a historic demographic shift, according to official government figures.
The National Bureau of Statistics (NBS) stated that about 691-million people – or 51.3 percent of the nation's total population -- are now city-dwellers, versus 657-million people living in the rural regions.
Last year alone, 21-million people moved to urban areas of China, like Beijing and Shanghai (which now have a combined population of some 45-million).
The phenomenon clearly underscores the massive migration of rural Chinese to the urban metropolises in search of work in a dazzlingly advanced new economy.
The country is believed to have a transient population (who provide crucial cheap labor) of some 221-million.
The gradual shift towards big cities has been a long time in coming. Last April, the Chinese government released its census report which indicated that the percentage of city-dwellers jumped by almost 14 percent in only ten years.
Within 20 years from now, fully three-quarters of the population will be living in cities, the government projects.
As recently as 1982, only one-fifth of China's populace lived in big cities.
Chang Jian, an economist at Barclays Capital in Hong Kong, told Bloomberg: "Urbanization has been a fundamental driver behind China's economic growth. Urbanization in China still has a long way to go, maybe for another 20 years."
However, new population pressures are creating difficult problems, particularly for recently arrived rural migrants who cannot afford adequate housing in already overcrowded cities. Higher numbers of people will also place enormous burdens on municipal water, energy and transportation infrastructure.
Urbanization is an irreversible process. It will have a huge impact on China's environment, and on social and economic development, Li Jianmin, head of the Institute of Population and Development Research at Nankai University told reporters.
Moreover, a new generation of workers, seeing the wonders of wealth and privilege in China's glittering cities, are increasingly demanding higher wages and more social welfare benefits.
Peng Xizhe, professor of demography at Fudan University, told The Daily Telegraph newspaper of Britain that rapid urbanization is a vexing issue for China.
"We've been arguing for three decades about how best to implement urbanization. In the years ahead, intelligent, smaller- scale city planning will be crucial to better manage resources, he said.
The government also realizes this is important if it is to avoid polarization among residents."
Similarly, Zheng Zhenzhen, a professor at the Institute of Population and Labor Economics at the Chinese Academy of Social Science, told Bloomberg: "One of the government's top priorities now is to look after the lowest rungs of the urban population."
© Copyright IBTimes 2023. All rights reserved.