China's War Against Pollution: Beijing Makes Progress Relocating Polluting Factories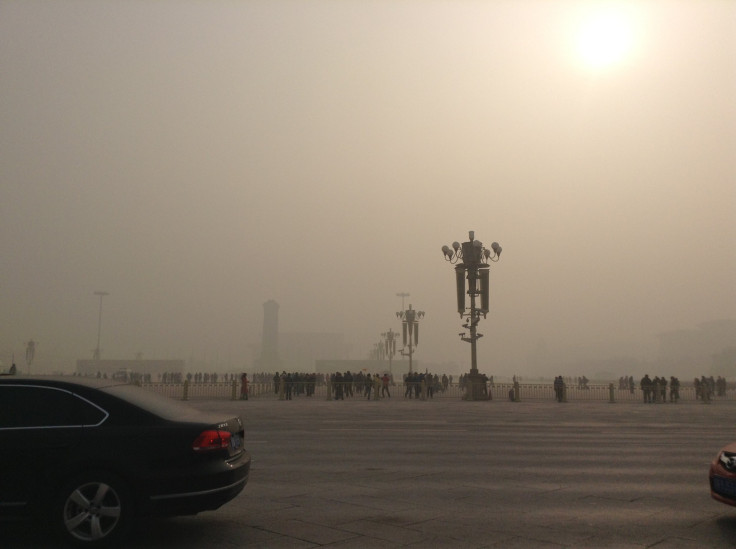 City officials in Beijing announced that they have closed or relocated 185 factories and companies in the first six months of 2015 as part of an effort to curb pollution in the Chinese capital. Though local Beijing authorities say that the city has plans to bringing the total number of shuttered or moved companies up to 300, China is still on the losing side of its "war on pollution."
Officials from the capital city convened Friday to discuss the local economic impact of moving factories away from the city and to discuss how the continued effort would be implemented, the state-run Xinhua News Agency reported. Beijing plans to continue relocating "noncore functions" from the city to the neighboring municipality of Tianjin or other cities in nearby Hebei province. During the meeting officials said 60 low-end wholesale markets have been shut down in the city to curb traffic congestion and air pollution. An additional 8,500 booths at various wholesale markets will be moved by year's end.
Though Beijing appears to have a plan and execution procedure in place, the pollution numbers are still far from ideal. Earlier this week it was discovered that in June almost 75 percent of China's biggest cities failed to meet the country's Ministry of Environmental Protection standards. Only 19 of China's 74 larger cities met the standards that month, the report said. This was a marginal improvement compared to last year, where nearly 90 percent of the 74 cities did not meet air-quality standards.
Still, Chinese leaders know they are far from being in the clear.
"This is a concern that is uppermost on all people's minds," Premier Li Keqiang said at an annual meeting at the National People's Congress in March when asked about environmental reforms, the New York Times reported. "But the progress we have made still falls short of the expectation of the people. … We're determined to carry forward our efforts until we achieve our goal."
© Copyright IBTimes 2023. All rights reserved.