China's Wolf Warriors: Beijing's Combative Diplomats Are Irritating Potential Allies
The term that describes those who practice China's new brand of diplomacy is "Wolf Warrior" and it is remarkably different than the usual bland way that China expresses its views to the international community.
The term is linked to the title of a series of patriotic action films in China, featuring "Rambo-like" protagonists who fight enemies at home and abroad to defend Chinese interests. The first film was released in 2015 and has been a huge hit at the Chinese box office.
A 2017 sequel called "Wolf Warrior 2" has the tagline "Even though a thousand miles away, anyone who affronts China will pay," matching the tone of Wolf Warrior diplomats that has irked foes and potential allies alike.
Beijing's Wolf Warrior diplomacy was in full display after Missouri Attorney General Eric Schmitt filed a lawsuit against China in April over China's suspect actions or lack thereof in handling the COVID-19 pandemic. California and Florida followed with other lawsuits as did some businesses and individuals.
Wang Yi, China's foreign minister, and a State Councillor told a press conference Sunday, "These frivolous lawsuits against China over COVID-19 have zero basis in fact, law or international precedent. They are utterly shoddy."
Wang added, "We will strongly hit back against malicious slanders and firmly defend national honor and dignity. We will lay out the truth to counter the gratuitous smears and to firmly uphold justice and conscience. No matter what stage of development it reaches, China will never seek hegemony."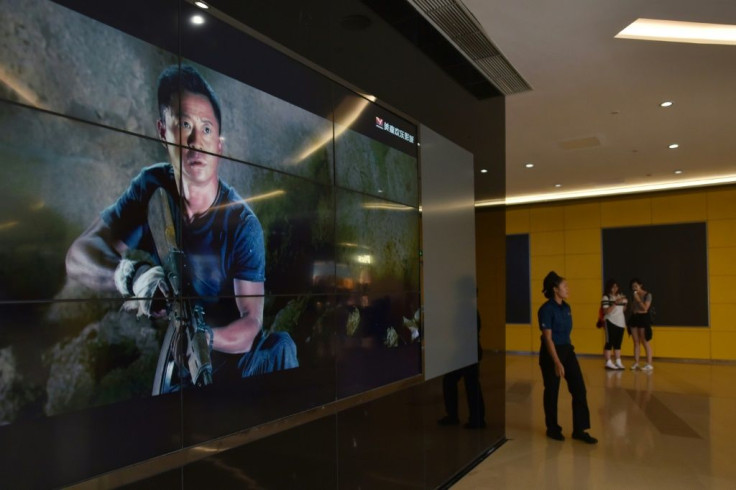 He continued. "Those who go out of their way to label China as a hegemon are precisely the ones who refuse to let go of their hegemonic status." The comments were aimed at the United States and the administration of President Donald Trump.
The Wolf Warrior diplomats have even put forward an unsubstantiated conspiracy theory that COVID-19 had been brought to China by American military personnel. Wang boldly said, "China has never attached any political agenda to its support for the global fight against the virus. China is not a savior but is willing to be a friend to those in need."
China was given some unsolicited advice by former Australian prime minister Malcolm Turnbull who said in an interview with This Week In Asia, "If your objective is to win friends, build global influence, and do that around the world, then the less scratchy you are, the less threatening you are, the less you throw your weight around, the better. And of course, the more Donald Trump is seen to be doing all of those things, the less you do it — you being China in this case — the more of a contrast you make."
As prime minister, Turnbull had a courteous relationship with Trump, but does compare the U.S. president to Beijing, referring to them both as "bullies" in his autobiography titled 'The Bigger Picture.'
In the same interview, Turnbull continued, "Yes there is rivalry, of course there is, there always will be. But that rivalry can be managed and there's nothing inconsistent with Australia having a good relationship in Beijing and in Washington. But it's a different relationship. I mean, the United States is our ally. We have a treaty which commits each of us to defend the other in the event of an attack in the Pacific. We have a good friend in Beijing, and we regret it when there are tensions, but we have a good friend and also an ally in Washington."
Richard McGregor, an expert on the Chinese Communist Party and senior fellow at the Lowy Institute, commented on Wolf Warrior diplomacy. He said, "There's clearly a split about how China should conduct its diplomacy. It might only be a tactical split, but at the moment, the 'wolves' seem to have the ascendancy. I'm not sure that will last."
© Copyright IBTimes 2023. All rights reserved.