China's Yuan Among Top 5 Most Used Currencies In The World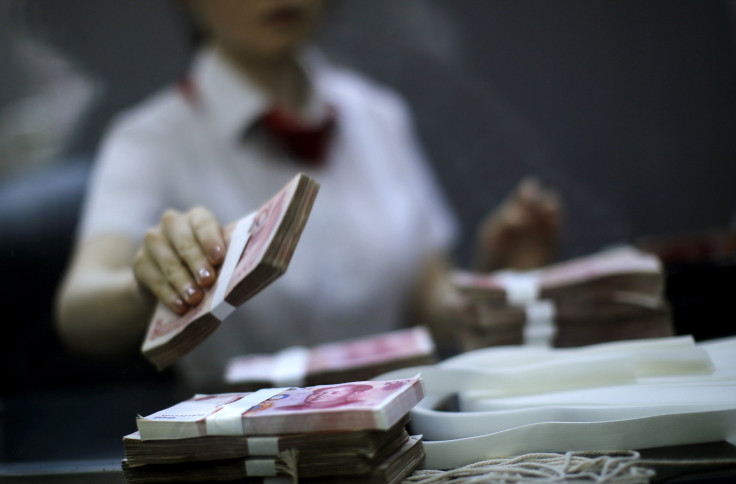 China's yuan has become one of the top five most-used currencies in the world, overtaking the Canadian dollar and the Australian dollar, according to the Society for Worldwide Interbank Financial Telecommunication (SWIFT), an international financial transactions agency.
The yuan ranked fifth, accounting for a record 2.17 percent of global payments in December, up from 1.59 percent in October. The yuan was preceded by the Japanese yen with 2.69 percent, while the U.S. dollar topped the chart with 44.6 percent, followed by the euro and the British pound with 28.3 percent and 7.92 percent, respectively, according to SWIFT.
"It is a great testimony to the internationalization of the RMB (renminbi) and confirms its transition from an 'emerging' to a 'business as usual' payment currency," Wim Raymaekers, head of banking markets at SWIFT, said in a statement, obtained by Reuters.
The Chinese government has been trying to boost the use of the yuan globally by appointing more clearing banks overseas, and also allowing investors to devote offshore holdings of the currency in domestic capital markets.
In December, global payments in yuan -- whose exchange rate is set by China's central bank -- increased by 20.3 percent while growth for payments across all currencies was 14.9 percent during the same period, according to SWIFT.
Yuan payments grew by 102 percent over the last year, compared to an overall annual growth of 4.4 percent for all currencies, Reuters reported, adding that China is expected to approach the International Monetary Fund later this year for the yuan's inclusion to the IMF's in-house currency basket.
"The yuan has a very high chance of being chosen as a reserve currency in the next IMF review," Nathan Chow, an economist at DBS Group Holdings in Hong Kong, told Bloomberg. "The yuan could even surpass the yen in the rankings this year."
© Copyright IBTimes 2023. All rights reserved.
FOLLOW MORE IBT NEWS ON THE BELOW CHANNELS