Chinese Agent Or Private Eye? Ex-NY Cop's 'Fox Hunt' Trial Kicks Off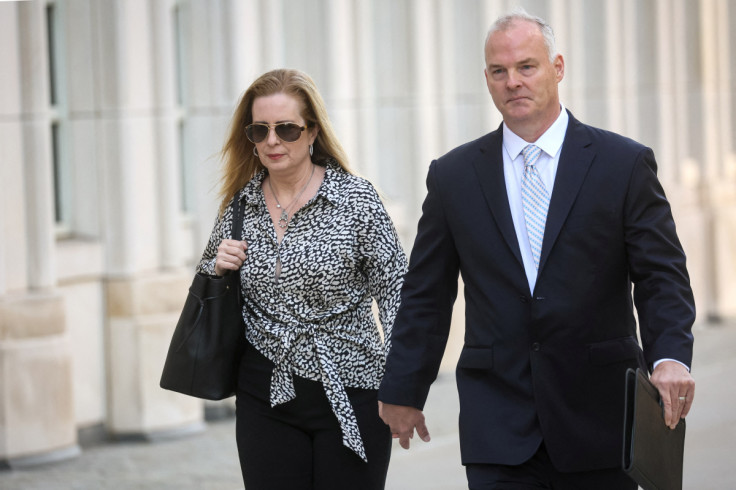 A former New York City police sergeant charged with acting as an illegal Chinese agent for allegedly intimidating a U.S.-based fugitive from China went on trial on Wednesday and argued he did not know that country's government was behind a private surveillance job he took.
Federal prosecutors in Brooklyn say Michael McMahon pressured a New Jersey resident, Xu Jin, to return to China to face bribery and embezzlement charges, one example of a global repatriation campaign by Chinese law enforcement known as "Operation Fox Hunt."
The case is the first of several involving alleged Fox Hunt schemes to reach trial in the United States, as officials crack down on what they term "transnational repression" on dissidents and fugitives by adversaries including China.
McMahon is on trial alongside Zhu Yong, who prosecutors say hired him for the job in 2016, and Zheng Congying, who is accused of posting a note to Xu's door in 2018 reading: "If you are willing to go back to the mainland and spend 10 years in prison, your wife and children will be all right."
All three men have pleaded not guilty to charges of acting as Chinese agents without notifying the U.S. attorney general, as required by law, and interstate stalking.
Liu Pengyu, a spokesperson for the Chinese Embassy in Washington, said the individuals on trial are not Chinese law enforcement and called the charges "nothing but rumors and slanders."
"Repatriating corrupt fugitives and recovering illegal proceeds are a just cause widely recognized by the international community," Liu said in a statement.
In his opening statement before a federal jury, McMahon's lawyer, Lawrence Lustberg, said his client was told he was working for a Chinese construction company trying to recover assets, and alerted local law enforcement to his activities.
"If he's secretly acting on behalf of the Chinese government, is he going to call the cops and tell them?" Lustberg said. "He had no idea, none ... that he was working for China."
Irisa Chen, a prosecutor, said McMahon searched the target's name on the internet and even met a Chinese official during the course of his work, suggesting he saw through the "vague" cover story.
"McMahon knew this was not the true reason," Chen said in her opening statement. "He looked the other way."
Lawyers for Zhu and Zheng, both Chinese citizens and New York City residents, said their clients also did not know they were working for China's government.
ELDERLY FATHER USED AS 'BAIT'
Xu had directed the municipal development division of the Chinese city of Wuhan before being charged with taking millions of dollars in bribes, according to a 2021 ProPublica investigation.
In her opening statement, Chen did not refer to Xu by name, referring to him only as a former Chinese government official who came to the United States in 2010 after falling out of favor with the ruling Chinese Communist Party. China's government then put out an international notice for his arrest, Chen said.
Xu was identified by name by the first witness, his sister-in-law Liu Yan. She testified that at two separate points in 2016, individuals she did not know came to her Short Hills, New Jersey, home and told her that Xu should go back to China.
"I felt very scared," she said.
Then, in early 2017, Xu's elderly father, who lived in China and did not know her U.S. address, showed up unannounced at Liu's home and told her he had a "task" to persuade Xu to go back to China.
Chen said in her opening statement that Xu's father was being used as "bait."
"I cannot believe the law enforcement of China's government was using an elderly man to meet their goal," Liu testified.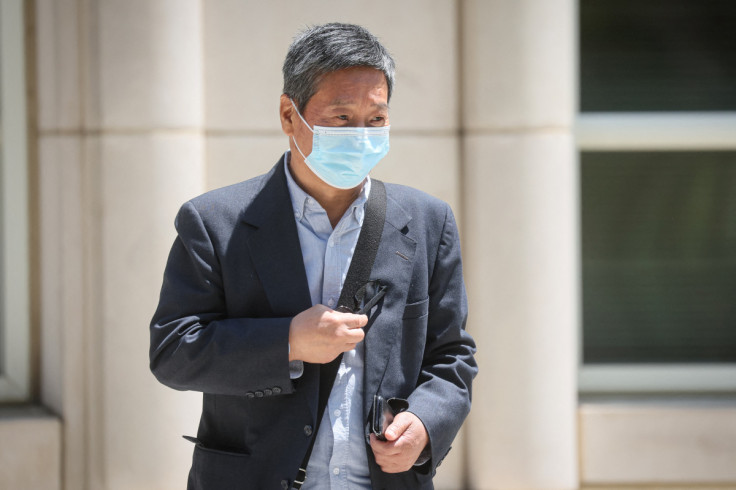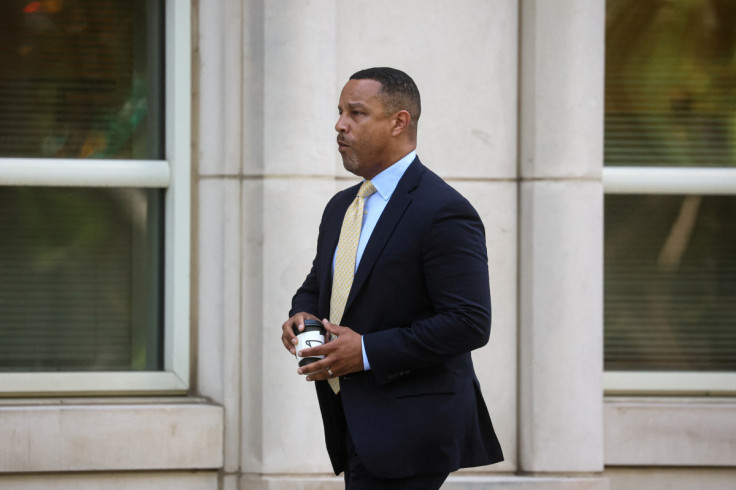 © Copyright Thomson Reuters 2023. All rights reserved.