Chinese city orders two fake Apple shops to close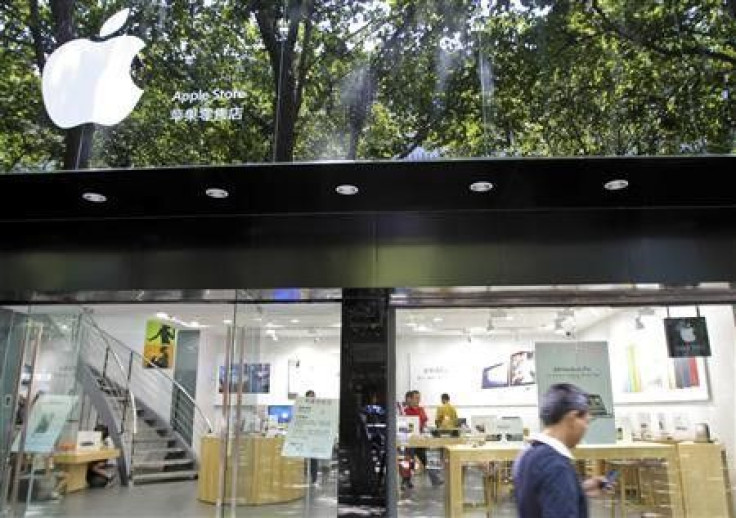 Chinese officials in Kunming have ordered two fake Apple shops to close, not because of piracy or copyright concerns, but because the stores in the southwestern city did not have an official business permit.
Five self-branded "Apple Stores" were found to be selling Apple products without authorization from the California-based company but only two were told to shut, officials said.
An investigation into the stores was apparently sparked by a storm of media attention over an elaborate hoax Apple shop discovered by an American blogger. The order did not apply to that store, which is applying for a reseller license with Apple, a local government spokesman said.
"Media should not misunderstand the situation and jump to conclusions. Some overseas media has made it appear the stores sold fake Apple products," said Chang Puyun, spokesman of Kunming government's business bureau.
"China has taken great steps to enforce intellectual property rights and the stores weren't selling fake products."
Officials are investigating whether Apple had applied with the Chinese government to have its store design and layout protected by law, Chang added.
Inspections of around 300 shops in Kunming were carried out after a blog post by an American living in the city exposed a near-flawless fake Apple Store where even the staff were convinced they were working for the iPhone and iPad maker.
'LOOK AND FEEL'
In addition to protecting trademarks, Chinese law prohibits companies from copying the "look and feel" of other companies' stores, but enforcement is often spotty.
The United States and other Western countries have often complained China is woefully behind in its effort to stamp out intellectual property theft.
In May, China was listed for the seventh year by the U.S. Trade Representative's office as a country with one of the worst records for preventing copyright theft.
Piracy and counterfeiting of U.S. software and a wide range of other intellectual property in China cost U.S. businesses alone an estimated $48 billion and 2.1 million jobs in 2009, the U.S. International Trade Commission has said.
Countless unauthorized resellers of Apple and other brands' electronic products throughout China sell the real thing but buy their goods overseas and smuggle them into the country to skip taxes.
Angry customers berated staff and demanded refunds at one of the fake stores late last week, uncertain of legitimacy of the products on offer.
All the five unauthorized Apple shops in Kunming were selling genuine Apple products bought from other authorized resellers in China, Huang Yinghui, an official at the city's business bureau, told Reuters.
Apple has just four genuine Apple Stores in China, in Beijing and Shanghai, and none in Kunming in Yunnan province. The company, which has 13 authorized resellers in Kunming, could not be reached for comment.
Apple's brand is the world's most valuable, worth some $153 billion, according to a study earlier this year.
© Copyright Thomson Reuters 2023. All rights reserved.