Chinese Companies Sent Russia 1,000 Rifles, Drone Parts And Body Armors Amid Ukraine War: Report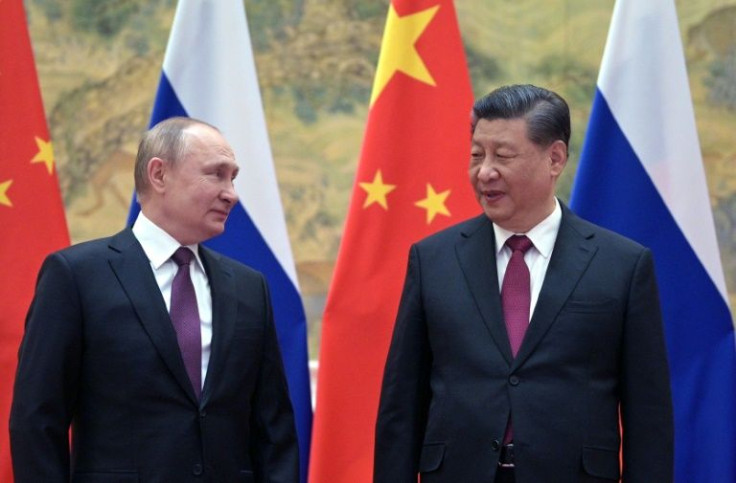 KEY POINTS
About 1,000 assault rifles were sent to Russia by a Chinese state-owned defense contractor
A U.S.-sanctioned Chinese company provided drone parts to a Russian entity
Russia managed to import commercial items from China despite sanctions
As the Russian-led war against Ukraine raged last year, Chinese companies appeared to have sent military equipment to China's close ally.
A report by Politico revealed that as much as 1,000 assault rifles, drone parts, body armor and other hardware were sent by Chinese companies between June and December 2022, citing data provided by customs data aggregator ImportGenius.
According to the customs data obtained by Politico, Chinese state-owned defense contractor China North Industries Group Corporation Limited sent assault rifles to Tekhkrim in June 2022, a Russian company with business ties with the Russian government and military.
The CQ-A rifles sent to Russia were labeled as "civilian hunting rifles," according to customs documents. Chinese paramilitary police and military forces in the Philippines, South Sudan and Paraguay have reportedly used these rifles.
Another Chinese company, the Da-Jiang Innovations Science & Technology Co., known as DJI, provided drone parts such as batteries and cameras to a small Russian distributor between November and December 2022.
DJI, which was sanctioned by the Treasury Department in 2021, has shipped the drone parts through the United Arab Emirates.
Despite being sanctioned, Russia managed to purchase some body armor from the Chinese company Xinxing Guangzhou Import & Export Co.
Other Russian companies have also received 12 shipments of Chinese-made drone parts and over 12 tons of Chinese body armor, routed via Turkey late last year.
Russian state-owned defense company Rosoboronexport also imported microchips, thermal vision devices and spare parts from China and other countries last year.
The report suggested that China is supplying Russian companies with "dual-use" equipment or commercial items that Russian troops could use in the war in Ukraine.
Sam Bendett, an adjunct senior fellow at the Washington-based Center of Naval Analyses Russia Studies, argued that the commercial products could be used to create a piece of lethal military equipment.
"Some commercial products, like drones or even microchips, could be adapted. They can transform from a simple benign civilian product to a lethal and military product," Bendett said.
However, tracking dual-use products from China is difficult, according to Zack Cooper, a former assistant to the deputy national security adviser for combating terrorism at the National Security Council.
Cooper explained that the export control system should consider commercial sales possibilities and the military use of certain items.
Last month, Secretary of State Antony Blinken revealed in a TV interview that China was interested in providing lethal assistance to Russia to aid its more-than-a-year battle against Ukraine.
Blinken also said China was already funneling non-lethal aid to Russia through private companies.
National Security Adviser Jake Sullivan warned China of the consequences if they proceed with their plan to supply arms to Russia.
China has already denied accusations of the U.S., and E.U.'s top diplomat Joseph Borrell recalled that Chinese State Councillor Wang Yi told him that the Asian country has no plans to provide lethal assistance to Russia.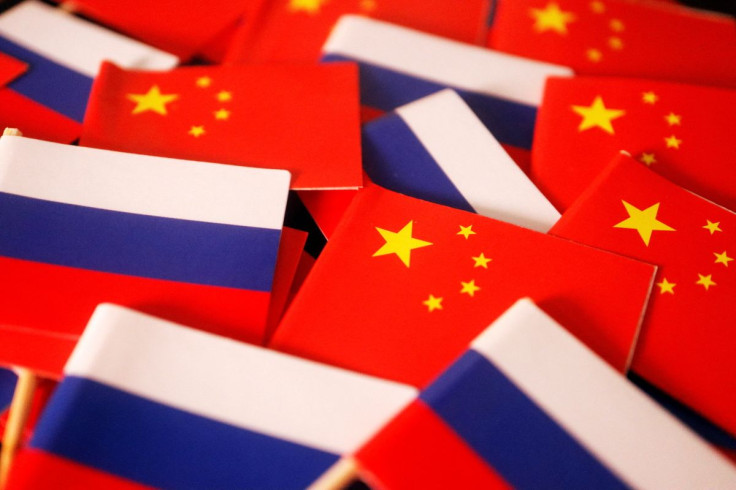 © Copyright IBTimes 2023. All rights reserved.