Chinese Corruption: $33 Million in Yuan Cash Seized In Home Of Coal Chief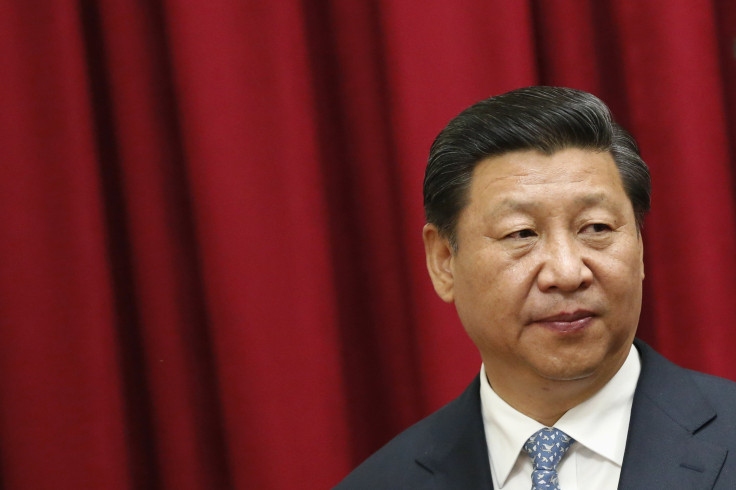 Chinese authorities seized more than 200 million yuan ($33 million) in cash hidden at the home of a Beijing official under investigation for alleged corruption, officials said Friday. It was reportedly the largest cash seizure ever in China's massive anti-corruption campaign under President Xi Jinping.
Wei Pengyuan, deputy chief of the coal bureau within the National Energy Administration, had so much cash in his home that authorities broke four of the 16 cash counters they brought in to count the money. If all of that money was in 100-yuan banknotes, China's largest cash denomination, it would pile 200 meters (656 feet) high -- more than two-thirds the height of the Eiffel Tower, and weigh more than 2 metric tons (2.2 U.S. tons), according to a report from financial news publication Caixin that was picked up by the Associated Press.
The seizure is the largest from an individual official since the founding of Communist China in 1949, according to the state-run People's Daily.
Xi's campaign against corruption has spared no officials regardless of their rank or prestige among China's leadership. Pengyuan -- the former deputy chief of the National Development and Reform Commission, which the NEA sits under -- was indicted on charges for allegedly taking 36 million yuan ($5.8 million) in bribes from 2002 to 2012. Besides Pengyuan, 11 commission employees are also under investigation for alleged corruption, a senior prosecutor said.
"They not only drafted macroeconomic policies but also had the authority to approve projects," Xu Jinhui, an anti-graft prosecutor told reporters following the seizure. "They directly controlled the interests of many companies. They were prone to corruption because their favors were highly sought after."
Xu Caihou, former vice chairman of the commission that runs the Chinese military, has admitted to taking bribes and was expelled from the Communist Party and stripped of his rank alongside two other high-ranking Party members, according to CNN. Ding Meng, a former land requisition official, is serving 13 years in prison. Meng -- who boasted of wearing expensive suits-- was shamed as one of China's "most fashionable" corrupt officials this week.
More than 13,000 officials were found guilty of some form of corruption in the first nine months of 2014. Xi boasts that his campaign will target the "tigers" of corrupt officials without hesitation.
China scored a 40 out of 100 on Transparency International's corruption index, ranking it 80 out of 177 countries for corruption, 1 being the least corrupt.
© Copyright IBTimes 2023. All rights reserved.