Chinese Dating Apps Using Bots Shut Down, 600 People Arrested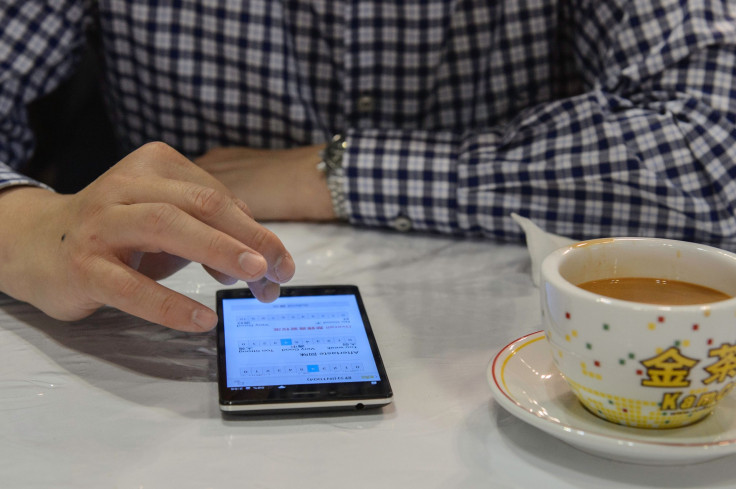 A number of dating apps in China were shut down by the police after it was found that they were actually run by automated robots.
According to BBC, more than 600 suspects, associated with 21 Chinese companies, were arrested by the police after then startling discovery and at least 12 dating apps were shut down. The fraudulent apps operated across 13 provinces in the country, including Shanghai, Beijing, Hangzhou, and Shenzhen.
The investigation into the matter began in August 2017 when the police tried to crack down on one such app, operating in southern Guangdong province, China, that charged money from customers for in exchange for viewing pornographic videos that did not exist.
Further investigation revealed that one of the company's staff members had created fake "sexy girl" accounts, in order to dupe newly registered customers and con them of their money.
These accounts were programmed to send out automatically generated greetings and compliments to customers who thought that they were interacting with real women.
The police believe that the fake accounts were created after the apps found that the number of employed female "anchors" were insufficient in attending to their growing client base. As a result, most of the customers were getting delayed responses in the chats, causing them to lose interest.
In order to avoid the risk of losing their clients, the companies hatched the scam. This ensured timely replies and constant generation of income.
"After careful investigation by the task force found that many dating APP to make friends, courtship for the guise of the use of subtle promotional language to attract male users to install registration, and then to lure users to recharge members can enjoy the 'privilege' approach to the implementation of fraud, involving APP 'A city courtship,' 'a party dating,' 'a will,' 'a love,' 'a city secret tease,' and 'a margin,'" the translated version of the police report read.
"They solicited gifts and posted other messages to lure the user into spending money, and thus illegally generating profit," the report added.
According to South China Morning Post, some of these apps were asking people to pay a "VIP charge" of 200 Yuan to chat to "sexy girls". Similarly, another app, which goes by the name Mouchen, fooled over a million of its users and extracting over 340 million Yuan.
Several thousands of people fell into the trap laid by the fake accounts and it is estimated that they were conned out of around one billion Yuan ($154 million).
Back in September, Chinese authorities handed out guidelines to various match-making sites in the country to properly vet the identities of their members, before letting them register on their site. This was following reports of fake identities being used increasingly in these sites.
The Chinese government also stated at the time that it wanted to expand and regulate state-sanctioned matchmaking channels such as Communist Youth League dating groups.
© Copyright IBTimes 2023. All rights reserved.
FOLLOW MORE IBT NEWS ON THE BELOW CHANNELS