Chinese And Japanese Scholars Take Diaoyu / Senkaku Territorial Disputes To Textbooks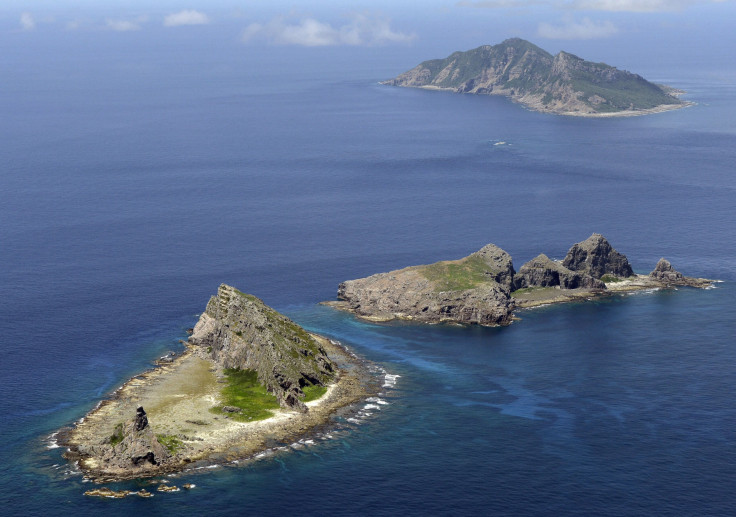 The tug-of-war between China and Japan over the resource-rich islands in the East China Sea has spilled over onto the textbook pages of Chinese and Japanese students. After several years of political posturing, scholars from both nations are going head-to-head in print.
Last week Japan's government approved new elementary school textbooks that claim the islands, known to the Japanese as the Senkaku, are Japan's territory. The new textbooks will be distributed to Japanese students in fifth and sixth grade starting in the next academic year, April 2015, with the stamp of approval from Japan's Education Ministry.
All social studies textbooks submitted and approved for use by the ministry will mention the cluster of islands and refer to them as the Senkaku, Japan's Asahi Shimbun daily newspaper reported.
The news quickly provoked a backlash of criticism from Chinese officials and historians, who steadfastly refute Japan's claims to the Diaoyu Islands, the name used by the Chinese.
"Japan should tell its next generation true facts about the Diaoyu Islands -- that they are China's and they were illegally stolen," Chinese Foreign Ministry spokesman Hong Lei said at a press briefing in Beijing. Now, Chinese academics are making a similar push for refreshed textbooks for mainland China students that would clearly attribute the islands to China.
According to Chinese state-run news agency Xinhua, Chinese scholars are hoping to revive literary texts from the Qing Dynasty to show that Chinese officials took a trip to the Diaoyus in 1808, 76 years before the date when Japan says it laid claim to the islands. According to Fu Xuangcong, director of the classic literature research center at Beijing's Tsinghua University, the literary works prove that the isles belong to China.
"Qian Yong's writing proves to the world that, at least in 1808, the Diaoyu Islands were located in China's territorial sea," Fu said to the South China Morning Post. Qian Gong's story, said Fu, describes a voyage to the islands by a painter named Shen Fu and several Chinese officials.
Japan's new textbooks also included other disputed areas as Japanese, including a cluster of rocks nestled between South Korea and Japan known as the Dokdo and Takeshima, respectively. South Korea summoned the Japanese ambassador in Seoul to launch a formal protest against Tokyo's claim over the uninhabited territory, and threatened "reciprocal countermeasures" if the revisions were not amended.
For the first time, the teacher manuals reportedly describe both the Senkaku/Diaoyu and the Dokdo/Takeshima as "integral parts of Japanese territory." The manuals also reportedly note that Takeshima is "illegally" occupied by South Korea, while also refusing to recognize a territorial dispute even exists over the Senkaku islands.
© Copyright IBTimes 2023. All rights reserved.