Chinese Party Boss Bo Xilai Fired From Top Posts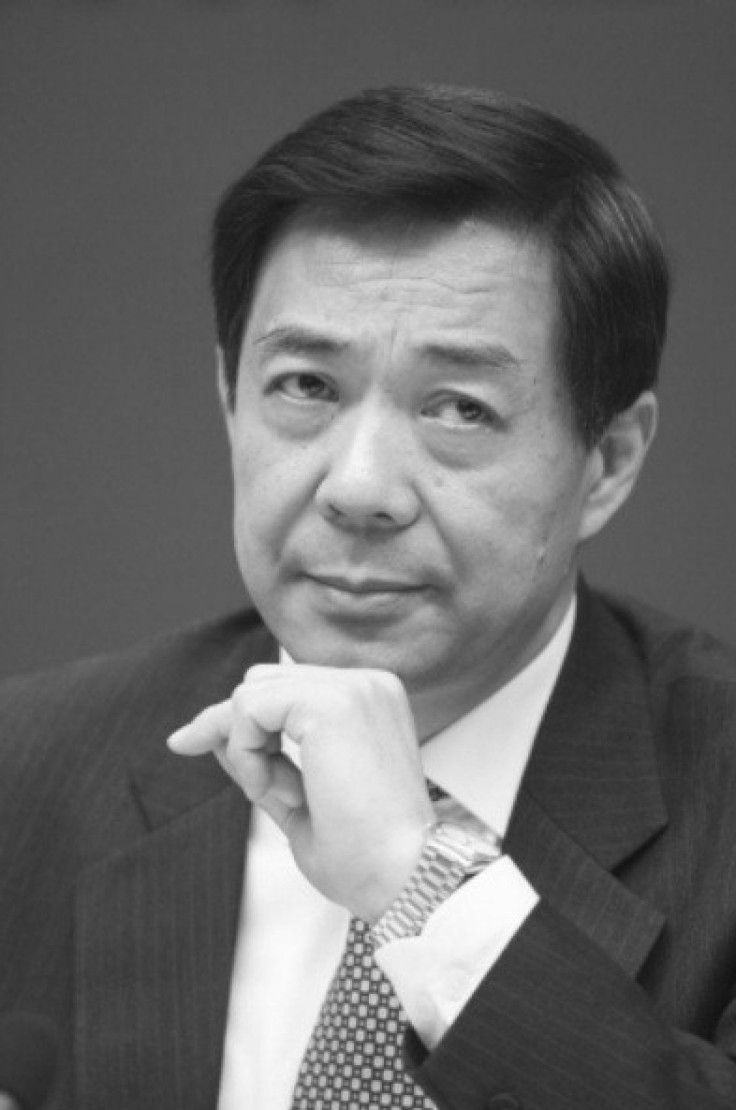 Bo Xilai, the former party chairman of southwestern China's nearly 28-million-strong Chongqing municipality and a leading figure in the country's top leadership, has been stripped of his high-ranking posts with the Chinese Communist Party (CCP).
The recent news of his dismissal from the CCP Politburo and the CCP Central Committee, where the country's top leadership sits, comes from official media in China.
Bo's wife Gu Kailai is being investigated for links to the murder of Neil Heywood, a British businessman with close connections to the Bo family.
Bo's right-hand man and past confidant, Wang Lijun, the former police chief of Chongqing, apparently leaked the information about Gu's involvement in Heywood's murder to American diplomats in Chengdu, possibly during an attempt to defect in early February. Wang was later placed under arrest for treason.
The current whereabouts of Bo, Gu, and Wang are uncertain, although it seems likely that Chinese authorities are investigating all three in an increasingly large and ugly scandal that has tainted the image of the party and put the unity of China's top leadership in doubt.
As 2012 is a major transition year for China's top political leadership as the post of president and premier changes hands, its seems almost inevitable that the embarrassment created by these incidents would have led to more serious action against Bo from other CCP leaders.
Who Is Bo Xilai?
Bo Xilai, a princeling or second-generation member of the political elite, is the son of Bo Yibo, one of China's leading communist politicians in the 1920s to 1950s.
Bo built his political career first in China's northeast as mayor of Dalian, then considered a model city for economic development. He later become governor of Liaoning Province and China's Minister of Commerce.
In 2007 some China-watchers claimed that his appointment to Chongqing in fact represented an early reservation to his style of politics, since he was originally expected to become vice premier. His behavior in previous positions revealed a populist approach that may have alarmed other Chinese politicians who valued conservative values and a steady hand.
His initiatives to sing red songs and defeat the mafia in Chongqing received both praise and criticism throughout the country. While some supported his approach as a serious effort to fight corruption, build red culture and reestablish loyalty to the party, others saw them as an opportunity to create personal gain by creating a close personal following and removing political enemies.
Chinese official media sources have claimed that Bo's dismissal is about upkeeping a socialist system with the rule of law which could not tolerate the trampling of the dignity and authority of the law.
Putting aside possible links to murder, momentum against Bo may have grown because he lacked serious political allies in Beijing and because he was considered to be putting personal popularity before building support for the party at large.
Bo Xilai cleaved an independent and separate path that marked him as a risky individual within the party. At a time when China is looking to enter a major political transition, he represented an unknown quantity that alarmed top leaders.
Forces Line Up Against Bo

Until the recent string of events that emerged to tarnish his political legacy, Bo was considered a likely candidate to join China's Politburo Standing Committee, the 9 individuals that effectively control the military, state, and party apparatuses of the country.
As some experts have pointed out, the seeds for Bo's fall from prominence may have been laid down far in the past, before China's current generation of political leaders rose to take the reins of power.
Dr. Elizabeth Economy, C.V. Starr Senior Fellow and Director for Asia Studies for the Council of Foreign Relations, noted in late March that Xi Jinping, widely expected to be China's next president and party chairman, had attacked Bo's character and behavior before other party members.
Speaking before journalists on March 14, premier Wen Jiabao warned that certain leaders needed to seek self-introspection and cautioned against the reemergence of reactionary forces which might create a repeat of the Cultural Revolution, the 1960s upheaval that left Chinese institutions in a shambles.
It now seems more apparent than ever that Wen was directing those thinly veiled comments at Chongqing. A day later Bo was removed from his post as Chongqing party chairman.
John Garnaut, a correspondent for the Sydney Morning Herald and The Age, has identified premier Wen Jiabao as a driving force in Bo's dismissal, partly in revenge for the treatment of Wen's mentor and liberal reformer Hu Yaobang by Bo's family in the 1980s.
The events surrounding Bo's dismissal may therefore reveal a larger political struggle that continues within the CCP between reactionary and liberal reformist camps.
FOR FREE to continue reading
✔️ Unlock the full content of International Business Times UK for free
offer available for a limited time only
✔️ Easily manage your Newsletters subscriptions and save your favourite articles
✔️ No payment method required
Already have an account?
Log in
© Copyright IBTimes 2023. All rights reserved.