Chinese Police Offer Rewards To Stop Tibetan Self-Immolations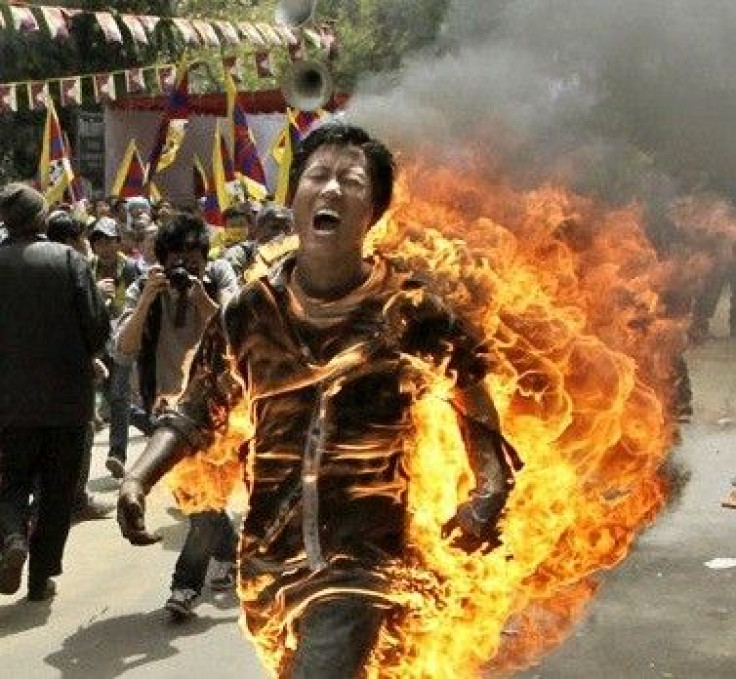 In an effort to curb the growing wave of self-immolations among Tibetan anti-government protesters in China, authorities there are offering rewards for any information that may prevent such acts.
Police in the western province of Gansu's Ganna prefecture are offering 50,000 yuan ($7,700) to anyone who provides information about planned self-immolations.
Since major riots broke out in Tibet's regional capital of Lhasa in March 2008 followed by a swift government crackdown, dozens of ethnic Tibetans in western China have self-immolated in protest of Chinese rule in their homeland.
China has blamed the Dalai Lama, Tibet's spiritual leader in exile, for inciting unrest and compelling individuals to self-immolate as part of a campaign to destabilize China and secure independence for Tibet.
The Dalai Lama has denied any such plan, saying that he recognizes Tibet as a part of China but that he would like to see greater autonomy -- being able to choose political and spiritual leaders according to their religious beliefs, for instance.
He has consistently rejected any form of violent resistance to Chinese rule, while he has suggested that it is China's heavy-handed authority over Tibetans that have driven some to set themselves on fire.
Tibetan sovereignty has been an ongoing issue since the Chinese government extended official control over the region in 1951, following the 1949 victory of the communists over the nationalists in the Chinese civil war.
On March 14, 1959, a Tibetan resistance led an uprising in Lhasa but ultimately failed. The Dalai Lama, 24 at the time, fled to India where he established a government-in-exile, heading it until retiring as a political leader in 2011.
© Copyright IBTimes 2023. All rights reserved.