Chinese Predict War with Japan by 2020, According To Poll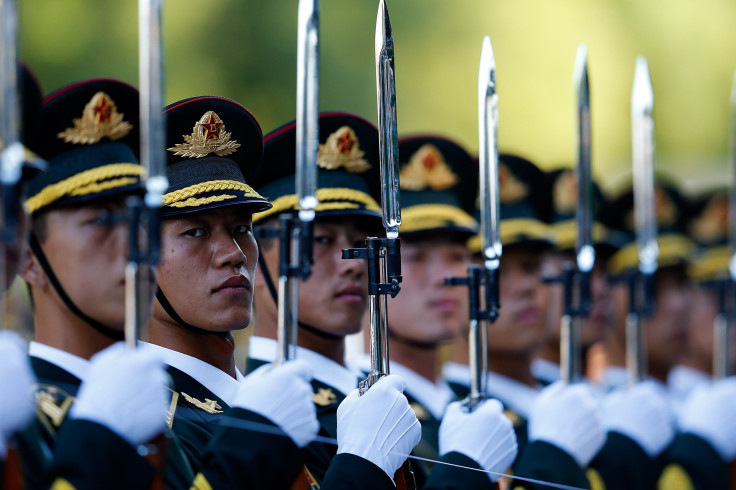 More than half of Chinese people think their country could go to war with Japan, according to a recent poll.
The survey, conducted by Japanese non-governmental organization Genron, and state-run newspaper China Daily, revealed that 53.4 percent of Chinese people believe a conflict will happen, with many thinking it will occur "within the next five years".
The poll was also conducted in Japan, where 29 percent of people think a conflict between the two nations is very likely.
The survey comes as Japan and the U.S. are discussing the possibility of Tokyo acquiring new weapons.
Japan's Prime Minister Shinzo Abe announced in July that Japan's pacifist post-war constitution will be reinterpreted. It is expected to allow Japanese troops - which are now limited to defending the country -- to fight with allies abroad.
Some believe the decision was triggered by Japan's growing fear over China's increasing military power.
In another survey carried out this year, more than 90 percent of Japanese people said they had an "unfavorable impression of China". The percentage of Chinese who had an unfavourable impression of Japan stood at 86.8%.
"The most common reason for the unfavourable impression of China among the Japanese public was 'China's actions are incompatible with international rules' at 55.1 percent," Genron and the China Daily said in a joint statement.
Last June, China lambasted Japan's Diet, or parliament, for passing a resolution against Chinese aircraft which allegedly flew too close to Japanese aeroplanes above the East China Sea.
Foreign Ministry spokesman Hong Lei was quoted by China.org as saying it was highly irresponsible for Japan to use the incident to hype up the "China threat" and defame the country.
Another reason for the negative impression of China among Japanese people was said to be the "continuous confrontation over the Senkaku islands."
The islands, which lie about 2,000km from Tokyo and 200km from Taiwan, have been the object of a long dispute between the two countries, which both claim sovereignty of the territory.
This article is copyrighted by IBTimes.co.uk, the
business news
leader
FOLLOW MORE IBT NEWS ON THE BELOW CHANNELS