China Adds Anti-Japanese Television Programming Ahead Of Mukden Incident Anniversary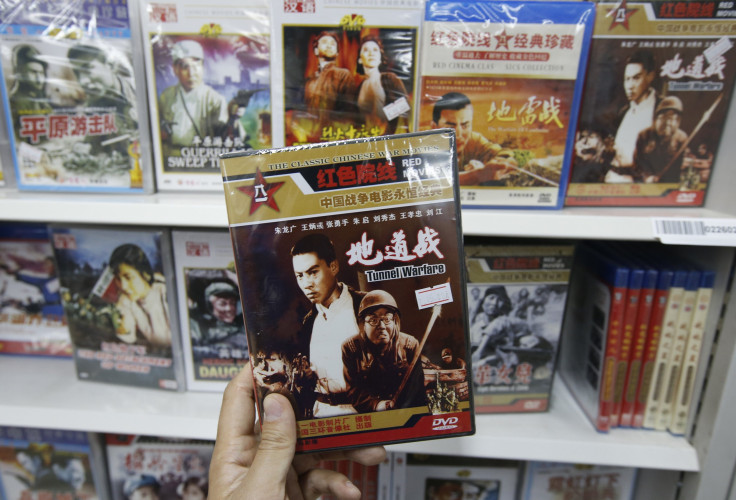 China's government has launched a month-long campaign of anti-Japanese broadcasts with dramas and other shows that promote patriotism ahead of the 83rd anniversary of an incident staged by Japanese forces as a pretext to invade Manchuria. Known as the Mukden Incident, Japanese agents on Sept. 18, 1931, detonated a small amount of dynamite near a railroad owned by Japanese interests.
In response to the incident, Japanese forces invaded a part of Manchuria near what is now the northeastern Chinese city of Shenyang.
According to a report by the South China Morning Post, citing local news source Beijing News, the month-long directive has forced local television stations like Hunan TV, Beijing TV and Zhejiang TV to adjust their programming schedules to accommodate the specific programs which also includes "anti-fascist" content as the anniversary approaches, and is expected to continue through the beginning of October for the country's National Day.
Zhejiang TV will reportedly be cutting one third of its current drama line up to play one about China's communist Special Forces unit while Beijing TV will broadcast an anti-Japanese war drama in mid-September.
Though ire towards Japan is common amongst Chinese, the television dramas have been widely criticized by citizens in the past, many of whom see it as unapologetic propaganda where Communist leaders are portrayed as god-like heroes.
The announcement comes amid calls to Japan from China to break away from its historically aggressive past.
"The Japanese government needs to sincerely reflect on its history of aggression and make a clean brak with militarism, that provides an important foundation for Japan to rebuild and develop relations with its Asian neighbors after the war," Qin Gang, China's foreign ministry spokesman said in a statement.
The statement followed by just two days Japanese Prime Minister Shinzo Abe honoring several Japanese war criminals from the World War II, calling them "martyrs." Abe's return to power in 2012 has been marked by what many perceive to be a military focused political agenda. Earlier this summer Japan's Cabinet overturned a long-standing ban introduced after World War II on military fighting abroad with its allies.
The policy change unsurprisingly riled China, a country that continuously pegs the Japanese as military aggressors, though Abe quelled citizen concerns of fighting the wars of allies by saying that Japan's "peaceful existence" was his main priority.
© Copyright IBTimes 2023. All rights reserved.