Chinese President Xi Jinping Plans First State Visit To US Later This Year: Report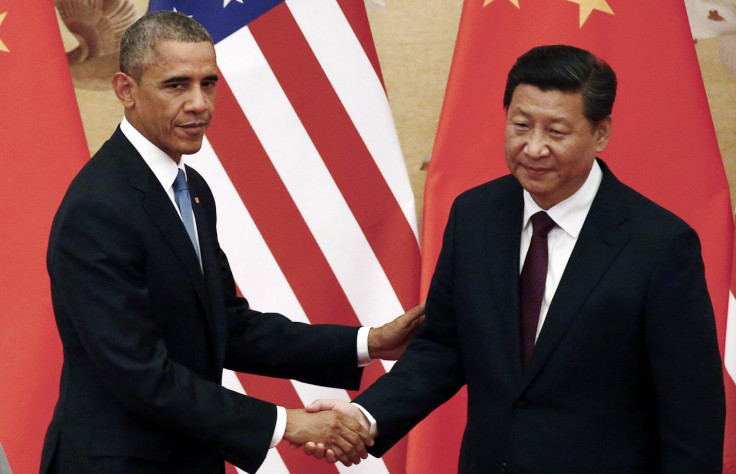 China's President Xi Jinping is planning his first state visit to the United States later this year, Chinese state media reported Monday, adding that discussions between Xi and President Barack Obama are expected to focus on issues that have hurt relations between the two economic giants in recent months.
Although the exact date of Xi's visit has yet to be announced, Chinese and U.S. officials are already discussing the expected trip, the official China Daily reported, citing Cui Tiankai, China's ambassador to the U.S. Monday's announcement came after U.S. National Security Adviser Susan Rice said Friday that the U.S. government had invited the Chinese leader, as well as Japan's Prime Minister Shinzo Abe, to pay state visits to the country this year.
The U.S. and China have been cooperating on several high-profile issues, including pledging in November to reduce greenhouse gas emissions to help counter climate change. At the same time, the two countries have also clashed over several issues regarding cyber-espionage and China's territorial claims in the East and South China seas, The Associated Press reported.
According to Yuan Zheng, a senior researcher on U.S. foreign policy at the Chinese Academy of Social Sciences, during Xi's visit, Washington will take the opportunity to stress upon vital issues such as cybersecurity, but the main focus of the discussion is expected to revolve around the Western Pacific region.
With Obama in the middle of his final term as president, "it seems much easier for him to score some points and leave a legacy in foreign affairs rather than domestic issues," China Daily quoted Yuan as saying.
Xi last met with Obama in November after an Asian-Pacific Economic Cooperation meeting in Beijing. The two leaders also met at an informal summit in California in June 2013.
© Copyright IBTimes 2023. All rights reserved.