Chinese Railway Official Gets Death Sentence On Corruption Charges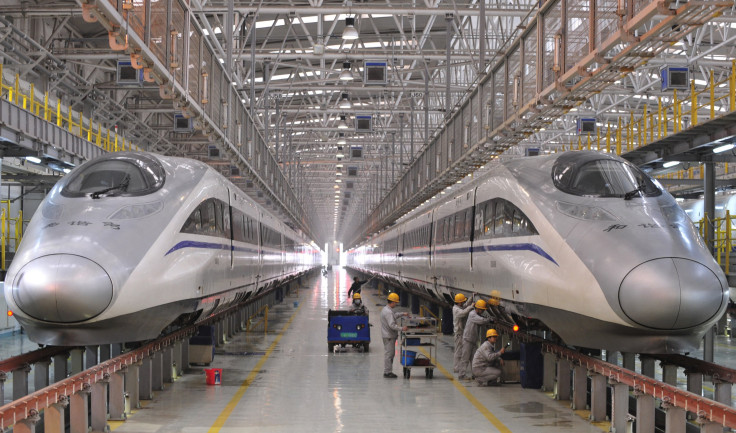 A former Chinese railway official being tried on corruption charges was handed a death sentence by a Beijing court on Wednesday. However, the sentence will be commuted to life in prison if the accused completes two years of imprisonment with good behavior.
Wen Qingliang was sacked as head of the rail bureau in the southwestern city of Kunming in 2011 due to disciplinary issues, the usual reason cited for removing corrupt officials in China, a Reuters report said. Wen was found by the Beijing court to have taken more than 20 million yuan ($3.3 million) in bribes between 2005 and 2011 while he was assigned to projects in the northern province of Shanxi "to provide favors to companies bidding on railway projects," Xinhua news agency reported.
The tainted former official was granted the reprieve because he reportedly helped authorities recover most of his ill-gotten wealth. Zhong Hua, Wen's mistress, is also accused of colluding with him and will be tried separately, the report said.
Following the conviction of the former railway minister Liu Zhijun on charges of corruption and abuse of power in June 2013, China's railway officials have come under increasing scrutiny from both anti-corruption officials as well as the public. Liu was one of several Chinese officials to be implicated in the corruption scandal and received a suspended death sentence, which reportedly implies that he will be imprisoned for life.
Plagued by heavy debts due to a modernization drive that includes the funding of new high-speed lines as well as accusations of wastage and fraud, China's railways are now set to be opened to private investment as a way to cure its ills after the government pledged to turn things around. A collision between two high-speed trains, which killed 40 people in 2011, was a big blow to the image of the state-run operation.
© Copyright IBTimes 2022. All rights reserved.
FOLLOW MORE IBT NEWS ON THE BELOW CHANNELS