Chinese Sorties Over Senkaku Cast Shadow Over Japan's Might As US Ally
KEY POINTS
Japan Air Self-Defence Force is not equipped to take on PLA Air Force: Rand
Modernization of F-15 fleet has failed to keep pace with China's programme
Japan air defence force suffered in terms of pilot fatigue, maintenance cost
China's increased incursions around the contentious Senkaku islands in the East China Sea is part of a wider strategy to wear down the Japanese defence and harass the island nation which is drifting closer to the United States in a bid to defend the uninhabited archipelago it administers.
Chinese sorties increased significantly in the first three months of 2020, South China Morning Post reported, citing figures released by the Japanese defence ministry. Japanese fighter jets responded to 638 incursions from the Chinese side, up from 500 the previous year.
Besides, 1,157 Chinese ships crossed the disputed zone in 2020, an increase of 5 percent from the previous year and almost triple the number from 2012, the year Japan nationalised the islands claimed by China as Diaoyu islands.
Derek Grossman, a security specialist from Rand Corporation, told SCMP that pressure from Chinese warplanes has affected the Japan Air Self-Defence Force's (JASDF) ability to conduct normal operations.
"[It] has suffered in terms of pilot fatigue as well as the cost of maintenance on aircraft ... [and] the routinisation of intercepts makes it more difficult for the [air self-defence force] to determine whether this time is different. That is precisely the uncertain mindset Beijing wants potential adversaries to have prior to actual armed conflict," Grossman said.
China's aggression may help it project the weakness of Japan, which will join the United States and France to hold their first joint military drills near Senkakus in May.
A recent report by Rand Corporation questioned Japan's ability to support the U.S. military, should a conflict occur in the East China Sea. While Tokyo operates an "advanced and capable" fighter fleet comprising Boeing F-15s, Lockheed Martin F-35As, and Mitsubishi F-2s, it has flaws, the think tank noted.
"First, the modernization of the 201-strong F-15 fleet has failed to keep pace with China's modernization programme," analyst Jeffrey Hornung wrote. He also questioned the ability of JASDF fighters to operate in "a contested environment characterised by heavy jamming," noting that they lacked hardened communications.
Rand also points at a lack of tankers at the Japanese side, a problem made worse by the shortage of suitable airfields west of Naha Air Base on the Okinawa.
"Tokyo operates four KC-767 tankers and has orders for six KC-46As, but the vast geographies around Japan mean this number is likely insufficient, particularly if they need to support U.S. combat aircraft with air-to-air refuelling," the Rand report read.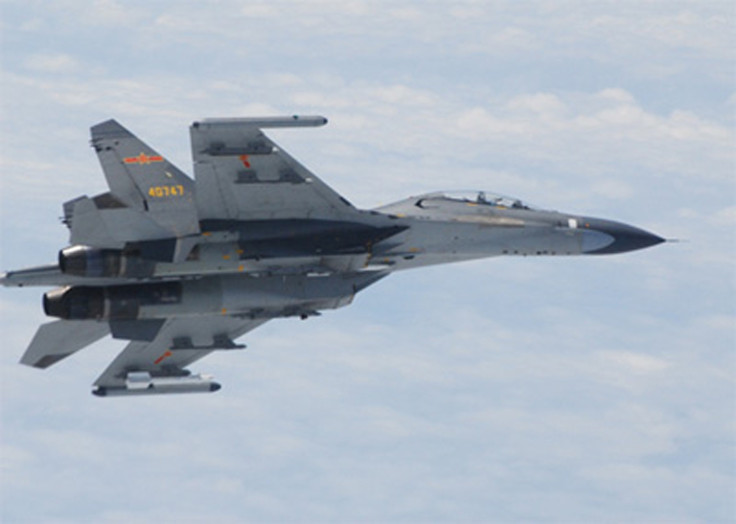 © Copyright IBTimes 2023. All rights reserved.