East China Sea Tensions: Japan Plans New Electronic Warfare Unit
KEY POINTS
The new electronic warfare unit will be stationed at Kumamoto's Camp Kengun
The unit will be responsible for jamming signals ahead of an attack on the Senkaku Islands
The older northern unit is stationed in a position for intercepting signals from Russia
Japan is planning to establish a new electronic warfare unit in the southwestern city of Kumamoto.
The unit, consisting of 80 personnel trained in electromagnetic warfare, will be responsible for jamming signals ahead of an attack on the country. It will be the southern part of a two-headed team, with the other cold war-era electronic warfare unit located on the northern island of Hokkaido, Nikkei Asian Review reported.
The older northern unit, stationed in Hokkaido's Camp Higashi-Chitose, is in a prime position for intercepting signals from Russia. The focus has now shifted to China and the East China Sea because of the recent increase in Chinese government vessels making incursions into the waters surrounding the Senkaku Islands.
The growing friction over the islands, called the Diaoyu Islands by China, has created the need for the southern post. If an invasion seems imminent, the unit will first identify the electromagnetic wavelengths that enemy warships and planes use for communication and radar. Then, it will try to disrupt the signals and thwart any attacks by guided missiles.
Government sources told Kyodo News that the increase of detection capabilities means that Japan's Air Self-Defense Force (ASDF) will have a constant dawn-to-dusk combat air patrol over the islands. Previously, Japanese fighters were only scrambled in response to specific threats.
The use of electronic warfare has emerged as a key part of a nation's defense against an island invasion. If China were to attempt a takeover of the Senkaku/Diaoyu Islands, it would need to have communications between land, air, and the navy. Defenders would have the task of disrupting the signals.
The team is set to begin training soon near Tokyo at the Self-Defense Force Signal School in Kanagawa Prefecture. They will learn the latest electronic warfare capabilities including the new truck-mounted Network Electronic Warfare System, called NEWS. The system can analyze electronic waves over a wide radius and can jam signals.
The Senkaku/Diaoyu Islands have been a point of contention between Japan and China since 1895. Claiming sovereignty on a historical basis is one thing but the islands also represent a military advantage to whoever controls them. Japan's military can act as a defense but must depend on the U.S. for any offensive moves for reasons dating back to the end of World War II.
The new electronic warfare unit will be stationed at Kumamoto's Camp Kengun. Once in place, it will coordinate with the Amphibious Rapid Deployment Brigade, which is based in Nagasaki Prefecture's Camp Ainoura and specializes in recapturing islands.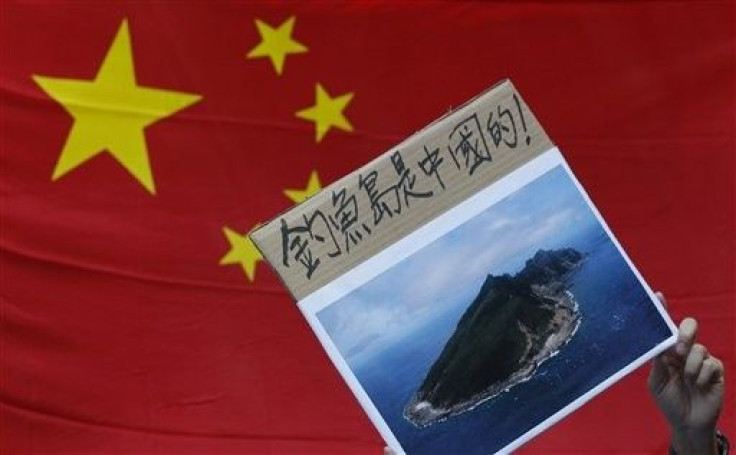 © Copyright IBTimes 2022. All rights reserved.
FOLLOW MORE IBT NEWS ON THE BELOW CHANNELS