Chinese Woman Fighting For Fertility Rights Hopes To End Single Mother Stigma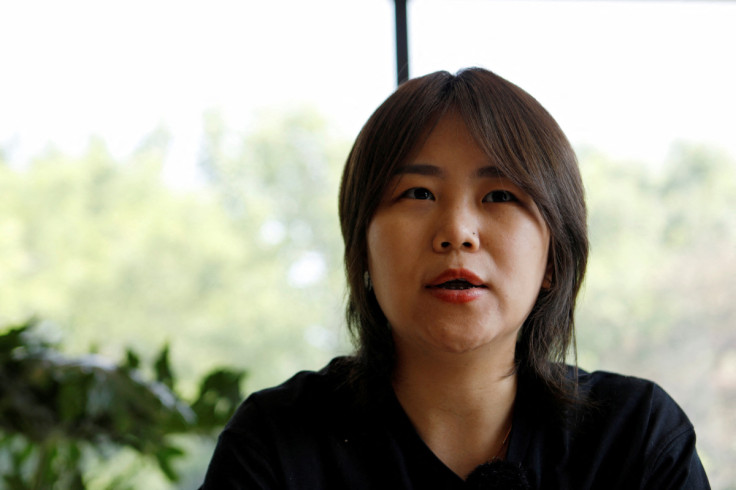 Teresa Xu did not anticipate that five years after she was denied an egg-freezing treatment at a Beijing hospital for being unmarried, her subsequent lawsuit would be at the centre of a debate over reproductive rights in China.
Xu, 35, first lodged the claim against the Beijing Obstetrics and Gynaecology Hospital in 2019, in a landmark case of a Chinese woman fighting for her reproductive rights.
Under current guidelines, single women are barred from freezing their eggs, with assisted reproductive technologies only available to married women with fertility issues.
But historically low birth rates have forced policymakers into a rethink, and there are signs that the winds are starting to turn in Xu's favour.
After China reported its first population drop in six decades amid record low birth and marriage rates, government political advisers proposed in March that single and unmarried women should have access to egg freezing and IVF treatment.
In recent months, some provinces have extended childbirth benefits for unmarried women, and in the southwestern province of Sichuan province single women are increasingly undergoing IVF treatments in private clinics.
"The time, geographical and social conditions are right - all that's lacking is a favourable policy opening," said Xu during an interview at a cafe near the Beijing court where the final hearing in her years-long legal battle took place on Tuesday. The verdict has not yet been announced.
"The technology is not difficult, market demand is strong, and there is an enormous cost difference between going abroad to freeze your eggs and doing it domestically," she said, adding that overseas costs are five to ten times more than the 20,000 to 30,000 yuan ($2,886 to $4,330) fee charged by Chinese private clinics.
SOCIAL STIGMA
Like many Chinese women, Xu spent her twenties and early thirties focused on career development, but was constantly reminded of women's fertility decline with age.
"I felt strongly torn because I don't have the confidence to invest my energies into raising a child when I haven't become the best version of myself," she said.
Despite being warned by her lawyers of a slim chance of success, Xu filed a lawsuit after being denied the treatment in November 2018.
She says she is motivated by a desire to change deeply negative images of single mothers often found in Chinese film, television and literature that reflect long-held patriarchal beliefs about heteronormative family structures.
Childbirth out of wedlock is relatively rare in China, partly due to pervasive social stigma and cases of local authorities punishing women through fines or denying the child legal registration to access social benefits such as schooling and healthcare.
"Either they are victims or they are stigmatised in moral terms, for example they irresponsibly slept around while young and paid the consequences, and suffered all kinds of bullying and their child had psychological issues," she said.
"I think society should stop this stigma and recognise the diverse circumstances of single women, as well as their courage and independence."
Facing demographic headwinds, China further loosened family planning regulations in 2021, allowing married couples to have up to three children after decades of enforcing the controversial single-child policy which ended in 2015. But same-sex couples remain barred from marriage and adoption, and surrogacy is illegal.
Despite receiving some online abuse in recent days, Xu insists on the right of single women to have more childbirth options without having to rely on finding a husband.
"I hope that all single women can achieve bodily autonomy and reproductive autonomy, and that everyone is allowed to have the space for making independent choices," she said.
© Copyright Thomson Reuters 2023. All rights reserved.