Chinese Yuan Headed For Biggest Annual Drop In 20 Years As Capital Outflows Accelerate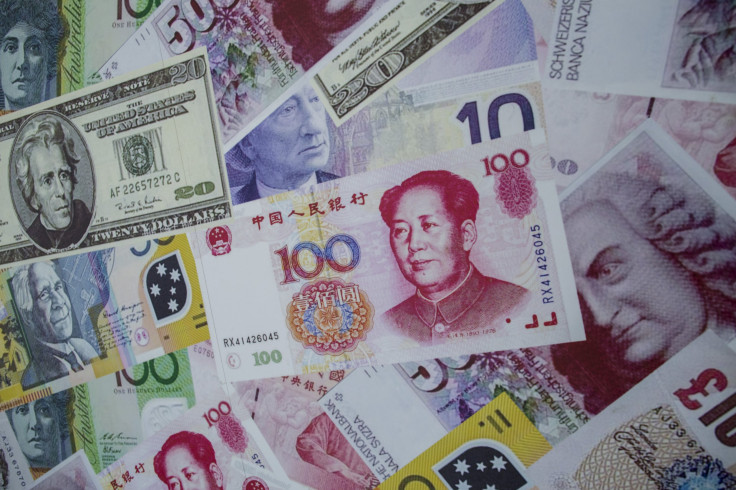 China's capital outflow could accelerate further in coming months as the yuan depreciates and investors gain concerns about a strengthening dollar.
The warning from Banny Lam, head of research at CEB International Investment Ltd. in Hong Kong, came Monday, just days after Goldman Sachs Group warned China's capital outflows are accelerating, with $69.2 billion reported leaving the country in November, nearly 20 percent more than in preceding months.
"Capital outflows and yuan depreciation will continue or even worsen by the end of this year and the first quarter of 2017, as investors are getting increasingly concerned about a stronger dollar and China's economic conditions," Lam told Bloomberg.
Goldman said the yuan is approaching its biggest annual decline in more than two decades.
Data from the People's Bank of China show $55 billion in foreign currency exited China's balance sheet last month, bringing to $1.1 trillion the amount that has left China since August 2015 when Beijing devalued the yuan, Goldman said.
The People's Bank has been selling government bonds to pressure bond prices, putting even more pressure on the yuan.
U.S. President-elect Donald Trump has accused China of manipulating its currency to improve its export position. During the campaign, Trump said he would impose import duties on Chinese products to promote domestic production, but that could lead to even further devaluation of the yuan, Market Realist reported.
"They are a manipulator, grand master level," Mr. Trump said in a speech at the Economic Club of New York in September. "I am going to instruct my treasury secretary to label China a currency manipulator, and to apply tariffs to any country that devalues its currency to gain an unfair advantage over the United States."
The Wall Street Journal noted in September, however, China has been trying to prevent the yuan from devaluing further as its economy slows.
© Copyright IBTimes 2022. All rights reserved.
FOLLOW MORE IBT NEWS ON THE BELOW CHANNELS