Chipotle Digital Kitchen: Online Customers A New Trend Amid Pandemic?
Chipotle created a new type of restaurant Wednesday, but guests can't sit and eat at this new "ghost kitchen."
The California-based Mexican food chain has a new location to only offer pickup and delivery options after online orders became the new normal during the pandemic.
The Chipotle Digital Kitchen's first location opened over the weekend in Highland Falls, New York. The company wants to increase sales in "nontraditional locations," according to the Washington Post.
"The Digital Kitchen incorporates innovative features that will complement our rapidly growing digital business while delivering a convenient and frictionless experience for our guests," Chipotle's chief technology officer Curt Garner said.
"With digital sales tripling year over year last quarter, consumers are demanding more digital access than ever before," he continued.
Everything in the restaurant will be normal, except for the fact that customers can't go in and order, nor can they sit down. Customers will order their food through the Chipotle website, or through a delivery service like DoorDash, UberEats or Postmates.
Customers will be able to pick up their orders at a designated pick-up space at the restaurant, as well as any catering orders they purchased.
This new ghost kitchen has added to the already 1,500 kitchens in the nation. This specific market could possibly be worth about $1 trillion by 2030, according to Euromonitor.
Chipotle's CEO Brian Niccol forecasted that digital sales could exceed $2.5 billion in 2020, a sharp gain from 2019.
"In just three years we have quadrupled the digital business, achieving over $1 billion in sales during 2019," Niccol said in an end-of-year earnings call on Dec. 31, 2019.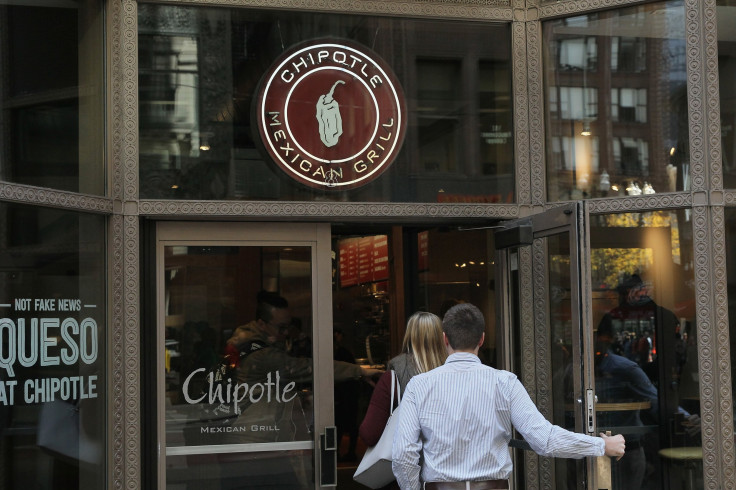 © Copyright IBTimes 2023. All rights reserved.